It is almost banal to say so yet it needs to be stressed continually: all is creation, all is change, all is flux, all is metamorphosis. -Henry Miller
Each day is an opportunity to take a baby step of intention. To abide with the prompt of making space for your-self + to determine what is important to you — what is of the greatest value.
I am currently in the midst of the opportunity of executing some changes in my personal life as well as my creative work, and how I compile and offer the monthly modules and guides.

For specific updates and to receive announcements, [subscribe].
It is an ongoing effort to resist default mode — living what is familiar (the same life over and over).
To self-compassionately admit that at any given time I have more stuff than I can actually use, and that I have more plans than I have time to complete.
To embrace that collection is part of self-discovery — and that with purging + refinement comes clarity and vision.
To retire from my sense of duty and to purge the excess of what I have been collecting in order to make space for what matters most to me in this stage of my life.
The soil of struggle is the playground for change. -Mary Anne Radmacher
All change is preceded with reflection; attention to the details of one's life becoming a form of prayer and meditation.
An opportunity to accept what cannot be changed; to embrace that we always know what we truly want. It simply takes some time for the outward expression of the self-knowledge to manifest.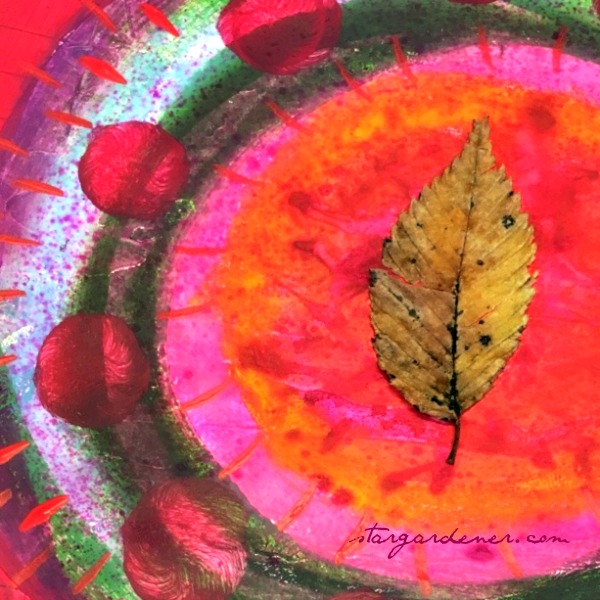 Through art and creation [making, expressing, abiding with] we find space to [be + listen in-Spirit] during the transition between Now and our next ring of growth — the next season of our wild and precious lives.

Transformation is a slow journey, in fact, conversion teaches us that it is the journey of a lifetime. We are never "done." We continue to unfold and grow and stretch and change.

— Christine Valters Paintner, PhD, Celtic Spirituality