There are moments in time when we become fully aware that a cycle has completed and a new one is beginning — even if the specifics remain fluid and non-specific.
Sort of like when the sun begins to change position in the sky and there are subtle changes to foliage as seasons transition.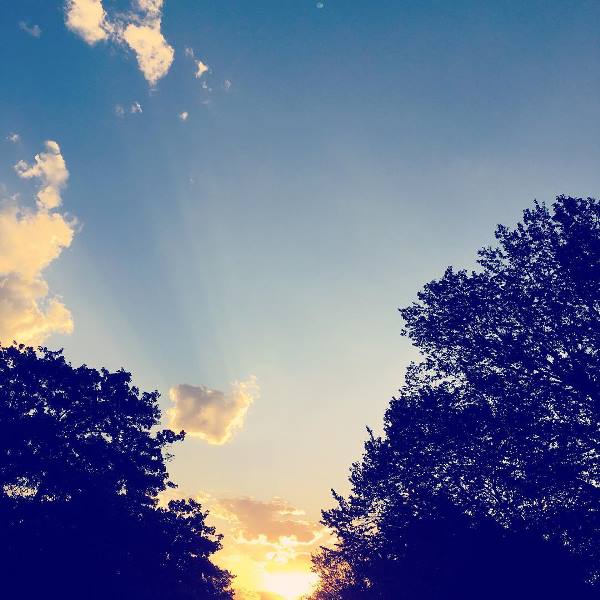 This is the space I am currently living within: a seasonal transition.
It has been facilitated by writing about capacity as I work through the "Capacity" Guide a second time as journal-planner + work on the design layout for the Right Brain Planner® Annual Planner Kit.

Working through a second experience with this Guide as well as my outlined plan for the 2018 Kit facilitates both an exploration of my current capacity and ideas for next year.
As writer-artist I researched and edited the final details of "Capacity" as I compiled and edited the pages, but during the past three weeks I have considered the prompts with "new eyes."
Discontent is the want of self-reliance: it is infirmity of will. -Ralph Waldo Emerson
I have reflected on promises I made to myself about living a second life (inspired by Henri Matisse's own intention of a second life after a series of health challenges).
And I realized I almost lost sight of these promises without even realizing it as I recently slipped into a default planning mode.
Discontent was my first clue; my physical exhaustion the second. Living with a chronic disease (multiple sclerosis) offers me the "convenience" of knowing precisely when I have veered off my original intentions.
The most recent "alert" is blurry vision — especially when I spend too much time looking at electronic devices.
I enjoy my time online immensely! And I love creating visual templates as journal-planning resources, incorporating my art and original content into a digital design. But I must limit my time working online and on my computer to honor my capacity. 
2017 has been a year of exhilaration: Week-by-week decisions to assess but also to embrace my-self as I am, examining my life and the circumstances of my dailies as opportunities.
I more readily allowed dedicated time for projects and ideas to evolve and emerge instead of rushing or merely meeting deadlines.
Within the work of this year, I hosted small group "extras" for Right Brain Planner® annual subscribers to facilitate space for book discussions and exploring specific topics and projects.
I enrolled in new courses + I have a newly organized studio space!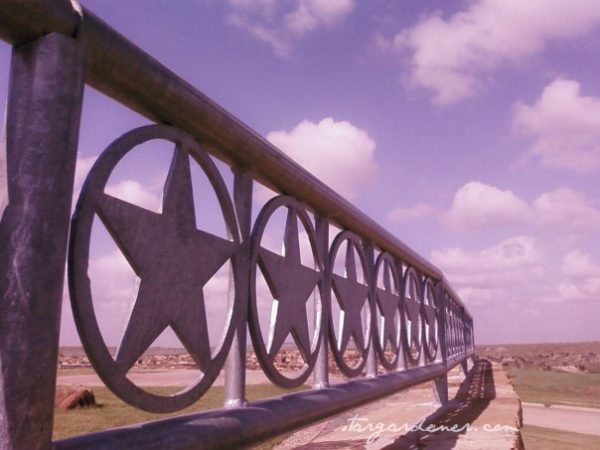 Breathe into the fullness of your gaining altitude and consider that what presents itself as fear may actually be exhilaration. As your future approaches you, worry less how it may receive you and say a prayer instead for your becoming approachable. -Toko-pa Turner, A Slow Emergence
September has always been more like a "new year" than January has ever been for me. It is when I determine what needs to be resigned and released — as well as what and how I will invest myself [my time, energy and talent]  for my Next.
This annual planning time includes a new dimension now that my husband is retired.
There are personal goals that have shifted in priority. There are so many new possibilities that I sometimes lose track of my horizon line … even as I know:

A horizon is something towards which we move, but it's also something that moves along with us. -Hans-Georg Gadamer
It may be when we no longer know what to do, we have come to our real work, and that when we no longer know which way to go, we have begun our real journey. -Wendell Berry
What is truly mine cannot be "missed" or taken or otherwise lost. And I acknowledge that my capacity has limits: moveable lines that define me, marking boundaries and identifying what has equipped me for living more of what matters most to me.

Thus I am confident that even as there is a "less here, more there" shift in what I am doing each day, all will be well.
My work on the plans and details for the 2018 Right Brain Planner® Kit and monthly offerings includes the emphasis that "planning" is best defined by living with intention + honoring the promises we make to ourselves (instead of constant personal demands, "shoulds" and harsh expectations).
Monthly Guides
These guides are centered around a theme with prompts regarding how to explore that them.


These low-cost resources are also monthly invitations to treat yourself to at least one artist date.
The guides are digital, so print only the pages that resonate — then allow time and space for reflective solitude and creativity [tangibly or intangibly, everything counts, Braveheart].
The format is currently to present a one-word theme + prompts and visual templates to facilitate your personal creative journal-planning practice. [no rules//just prompts]
2018 Right Brain Planner® Annual Kit
The Annual Kit is designed to be used in tandem with the monthly guides.
It includes themed content + twelve monthly sections along with prompts for quarterly planning to supplement your right brain planning practice.
The Kit is digital, allowing you to print and bind the Kit in its entirety — or print pages as you need them. You are the expert, Braveheart.
---
Interested in receiving first notice regarding these resources as well as Star Garden Art?
To receive announcements regarding the specific resources, support and art:
I am ever-grateful and take my role as writer/artist and it is something I am devoted to doing as an act of service to the best of my ability.
This past year included various experiments focused on specific aspects of what I consider essential for "right brain planning" — such as working from a point of self-compassion, committing to a creative [no rules//just prompts] framework, meditation and nature and self-directed education [taking note regarding what interests you].

I was also fortunate to host focus groups with women interested in offering their input and feedback. It was invigorating to learn more about how they utilize Right Brain Planner® resources — and what they are interested in for future resources!
Thank you kindly for your interest, Braveheart!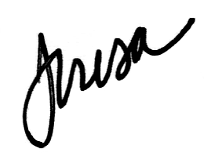 ---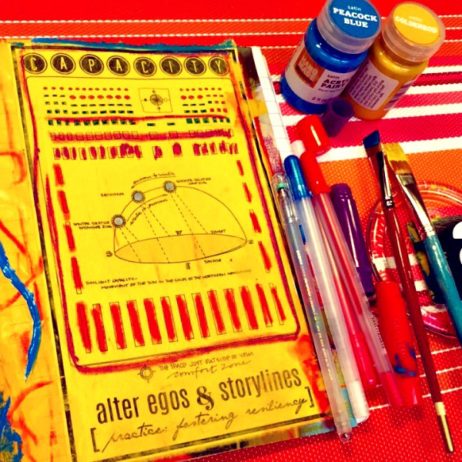 ➡️ "Capacity" by Right Brain Planner®
Alter Egos & Storylines + Fostering Resiliency
This 19-page journal-planning guide represents the second in a series of a significant design change and the second chapter of a new starting point for Right Brain Planner® resources.
Focus: Naming your current and seasonal limits & capabilities as a means of personal empowerment and resiliency.