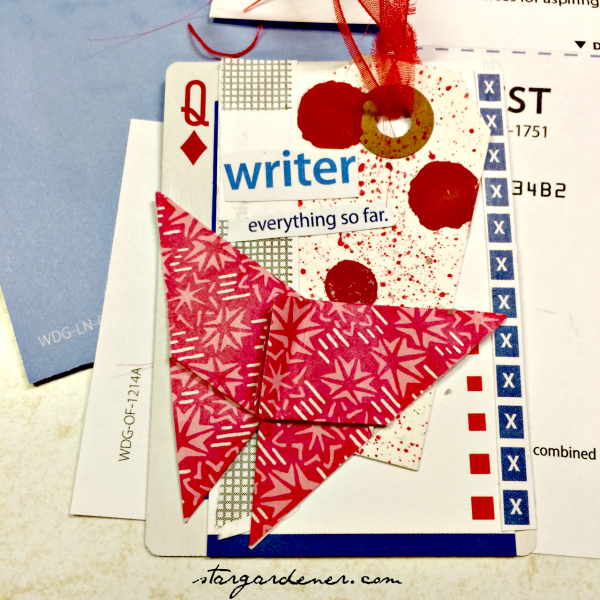 Fear, to a great extent, is born of a story we tell ourselves, and so I chose to tell myself a different story … -Cheryl Strayed
I have always chosen the story I will tell myself; it has been chosen not of default "shoulds" or "always" but of will and possibilities. Although it is rarely easy …

Art facilitates that choice. And today is a day for creating. For details about what I will be doing + a free art card download, visit The Art Journaler Community blog.
Creative time is self-care. Self-care is never selfish, Braveheart.
Art is self-care; it is the means by which I cope with chronic pain and various limits imposed by MS. It is a way to hold steady when all I want to do is quit everything.

"What multiple sclerosis means to me" — Three young artists convey their experiences of multiple sclerosis in the hope of helping others with their diagnoses. [link]
So often what we fear we should fear is not the real threat. The real threat is the cold embrace of fear around our heart of promise. -Mary Anne Radmacher, Live with Intention
---