We know that in September, we will wander through the warm winds of summer's wreckage. We will welcome summer's ghost. -Henry Rollins
September will be blue in my mental color book for 2014. It was everything and nothing like I expected. It was a month of shifting … of listening and noticing.
I posted both on Secret Rebel Club and The Art Journaler Community today …
Be wild; that is how to clear the river. The river does not flow in polluted, we manage that. The river does not dry up, we block it. … To create one must be willing to be stone stupid, to sit upon a throne on top of a jackass and spill rubies from one's mouth. Then the river will flow, then we can stand in the stream of it raining down. -Clarissa Pinkola Estés
---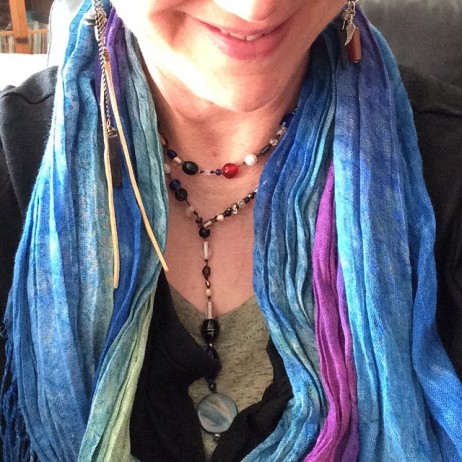 Braveheart, I believe each day is a canvas awaiting the collage elements we decide have meaning — splashed with the authentic paint of amazing triumphs and agonizing suffering. My canvases include my mind's eye and my stack of journal-planners. Glimpses of what I creatively document provide the foundations for this site, Secret Rebel Club and The Art Journaler and The Art Journaler Community.