We are always giving birth to future versions of ourselves. -Christina Rosalie
So, this past week anxiety came flooding back into my dailies.
And instead of hiding away — I sparkly-dared myself to accept it as an opportunity to observe + to care for/nourish my-self. To name it, to call it out and to talk about (with friends face-to-face, and via Twitter and Instagram).
It was a though simply reducing it to part of my daily minutiae, and assigning a hashtag to what I was feeling, I was able to diminish it of its paralyzing force.
It is my habit for my creative work to co-exist with my swirly emotions and physical challenges.
While I readily admit moving through personal challenges and holding steady with my creative work can become a laborious, emotionally swirly process — I am empowered and soothed by my choice to do so.
Even when it takes 3 or 4 (or 20) tries; even if it that is merely moment of pause + focused breathing after I spin out emotionally; or a simple, silent promise to myself to try one more time when I am ready.

My continuous practice of this choice formed a habit; it became the starting point for Right Brain Planner® and continues to offer new revelation along a 10+ year path of mile markers of an empowering journey.
A habit, and a lifetime of living my rings, as I imagine mapping my way through from day to day — and sometimes, literally mapping [visual inspiration for mapping via Dan Bell & Stentor Danielson]: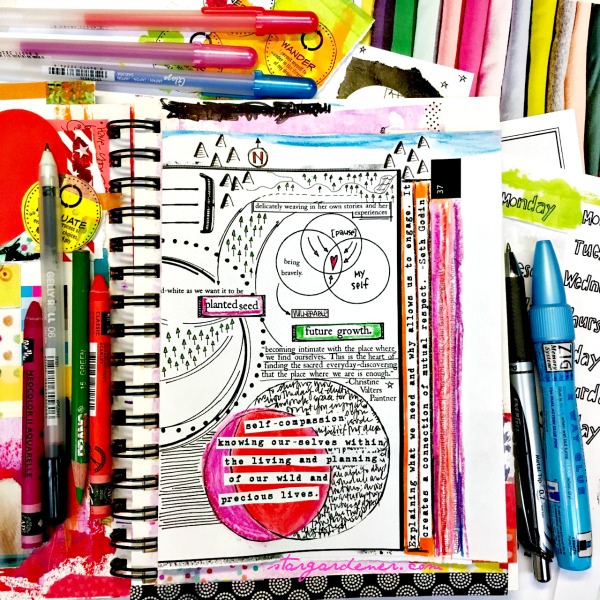 I keep myself moving through with intentional creative practices:
[meditative: silence; breathwork; listening to wind chimes and ocean sounds; quilt-wrapped crying; restorative yoga; using essential oils]
[nature: sky-views; walkabouts on my wooded acreage; yoga outdoors; walks in the park; naps in the sun; bird watching]
[journal plan: color vents; handwritten journaling; collage found words and phrases from altered books and the "My Story" Kit]
[contemplative photography; reading (indoors/outdoors); artist dates; ongoing self-directed studies; dancing wildly to music (volume up!); home and/or garden projects; quick (2-minute) social media check-in (Twitter, Instagram, Tumblr) for inspiration; quick note to a friend via text or Facebook Messenger]
I am always surprised at the power a single pen line can evoke. It's like a stanza in a moving poem or the notes of an emotional song pic.twitter.com/989AvJ4nMh

— Lee Zimmerman (@zim2918) February 8, 2018
A new creative practice:
["365-Something" project — I am creating 🌑🌓🌕🌗🌑 moon-themed art + compiling notes from my own 📚 self-directed study about the moon; updates posted on Instagram]: @stargardener |  @rightbrainplanner
---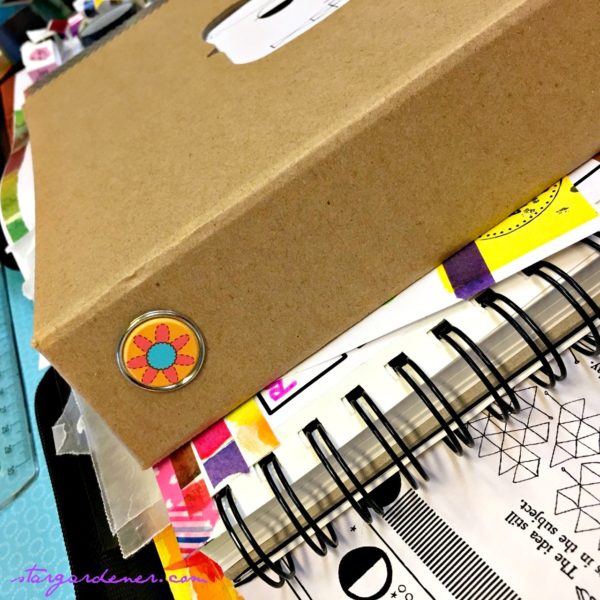 [planning reframed: self-care & time traveling] | [starting points] | [my journal-planning practice]
Details for beginning (or resuming) your own creative practice — along with prompts and templates — are included in the "My Story" annual kit.