Learn to get in touch with the silence within yourself and know that everything in this life has a purpose. -Elisabeth Kubler-Ross
My life is my art. It is a matter of daily choices and decisions to engage with a daily relationship with the hours. It is accepting "quarter moon phases" of expeditions through the "dark half" of  living.
An expedition begins with a vision; it has an end goal in mind and can be tracked. While there is the risk of becoming lost, of losing my way — it is worth the risk to trust myself and to follow my heart as I cycle like the moon.
To let go of something is when hope begins. -Anne Lamott
Being true to myself in my uncertainties is an expedition; a journey in which I honor my intention to live curious + honor the ever-changing rhythms of my wellness.
Routines are moving me through feelings and a lack of physical wellness as I honor an ultra slow but steady pace right now.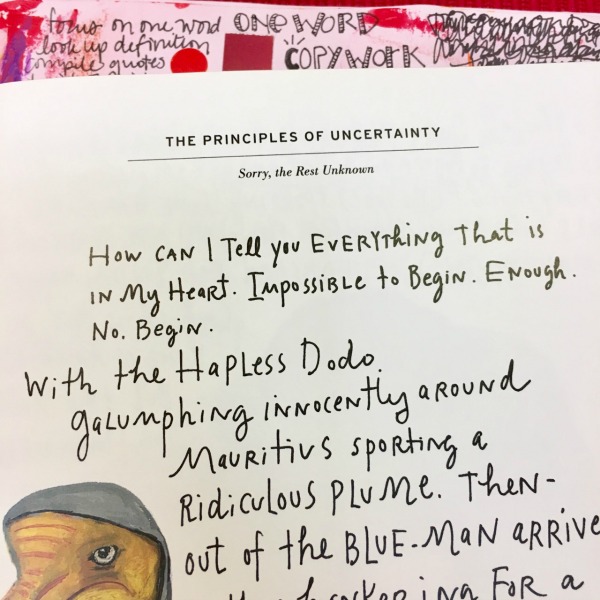 Slow but steady because there are no certain routes. It is both impossible to begin and enough to begin: to show up for myself one day at a time, showing my work.

Your life is an occasion, rise to it. -Edward Magorium

✔ What does this have to do with planning?
Life happens. There are delays and there are countless disappointments.
BUT — there is no need to fret [and expend precious energy] about "catching up" or "being behind" — you are precisely where you are supposed to be.

Quarterly assessments allow for reflection and celebrating mile markers. [The 2017 Planner Kit includes worksheets and templates for quarterly planning. As well as monthly prompts via e-mail to assist you with honoring your creative planning practice.]
In the quietness of sitting with our obstacles, there are "secret messages" regarding that which makes us come alive — what our truest passions are and how that will need to be intertwined with our actions — empowering us to determine our course.
Braveheart, will you begin to step out of your frozen self and put the proverbial oxygen mask on yourself first? Daring to be compassionately-detached and creatively documenting your progress in between baby steps onward.
Here are some simple journal-planning techniques to assist you: [link]