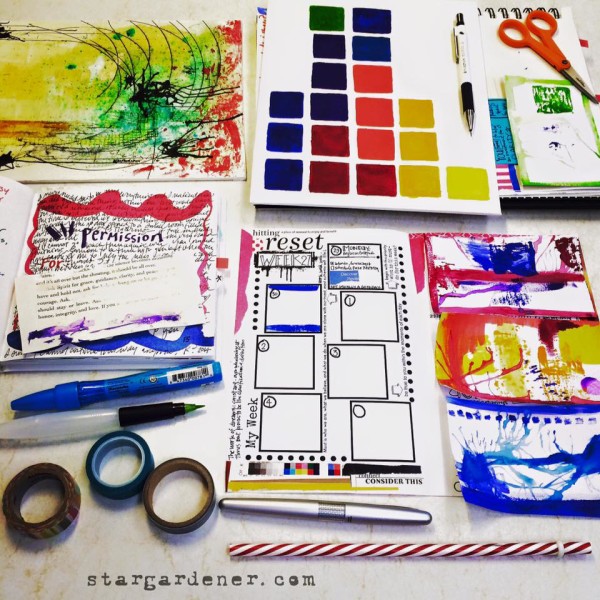 I found I could say things with color and shapes that I couldn't say any other way — things I had no words for. -Georgia O'Keeffe
Right brain planning is not about planning; it is about allowing one's life to become like art on a proverbial canvas. To observe and utilize the time for living out loud — living free outside lines and boxes.
It is a promise to your-self to dedicate time and space for personal discovery and creative noting of what is important to you. It is a promise to your-self to honor your rhythms of energy and inspiration.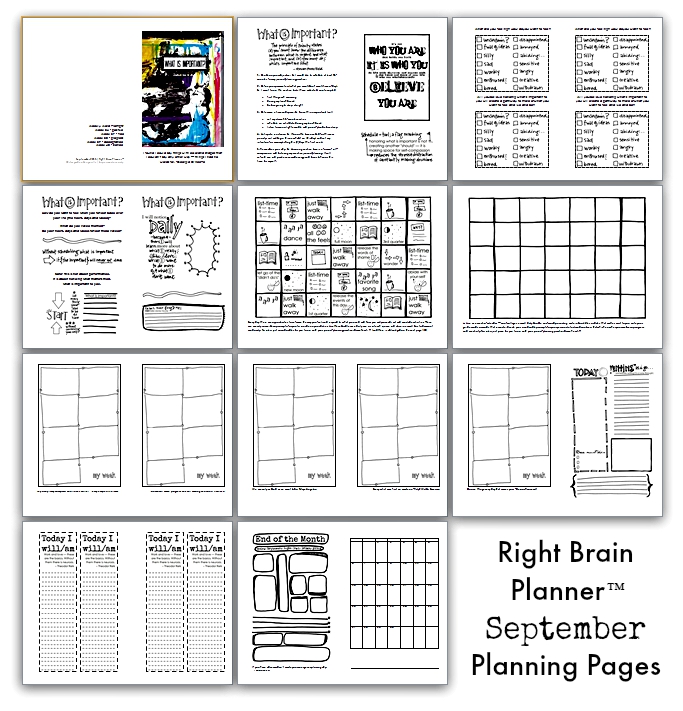 Purchase (1) digital download of September planning pages:
Creative planning is such a uniquely personal and individual practice, a practice that develops over time as you discover what "feels" best and is most appealing and useful for you.
To see examples of creative planning pages, you are cordially invited to join the Creative Planning Lab on Facebook. 

If you would like to subscribe and receive the planning pages + receive online support via a private Facebook group and monthly video discussion, click here.
I am currently sharing my notes and a chapter outline from Julia Cameron's book, Finding Water with monthly subscribers in the private Facebook group each Sunday.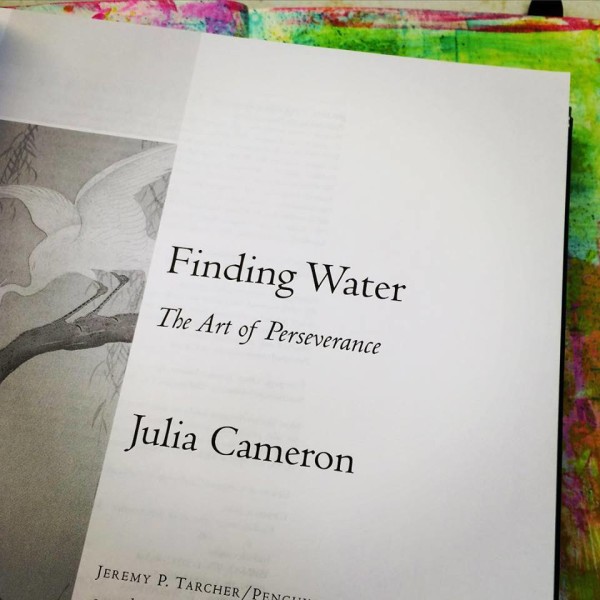 Right Brain Planner™ planning pages ever-evolving. Click here to subscribe to the Right Brain Planner™ e-list for updates & special offers.
---