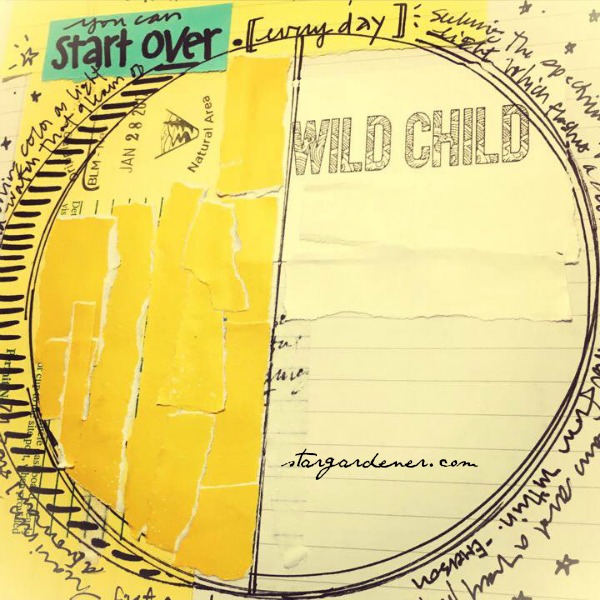 The secret life of Me breathes in the wind and holds all things together soulfully. -Hildegard of Bingen
Quarter moons offer us a celestial visual of progression — the first quartet moon waxing — illumination increasing.
I envision my annual progress in quarters — 3-months at a time (January-March, April-June, etc.)
Here is a breakdown of how I see my quarters:
Month 1 — trial and error; enchanted wanderings in search of something and/or nothing … simply space to be.

Month 2 — research and experiments; collaboration and trial runs to "flesh out" my ideas and projects; compiling my hopscotch chronicles.
Month 3 — fruition! 🙂 implementing new habits and setting my next course.
Remember: You make your own rules, Braveheart.
You are the expert when it comes to what you want.
You decide when to begin and when to stop.
Everything takes longer than we expect.
Resist the urge to allow your lack of measurable progress to deter you from continuing.
There is time and space for your dreams, Braveheart. There is no "catching up" or "being behind" … you are precisely where you are supposed to be.

♥
In the quietness of sitting with our obstacles, there are "secret messages" regarding that which makes us come alive — what our passions are and how that will need to be intertwined with our actions — empowering us to determine our course.
Wandering times reveal our priorities and pitfalls — enabling us to set our intentions to move more definitely in the direction of the necessary changes and adaptations.
Nobody can go back and start a new beginning, but anyone can start today and make a new ending. -Maria Robinson