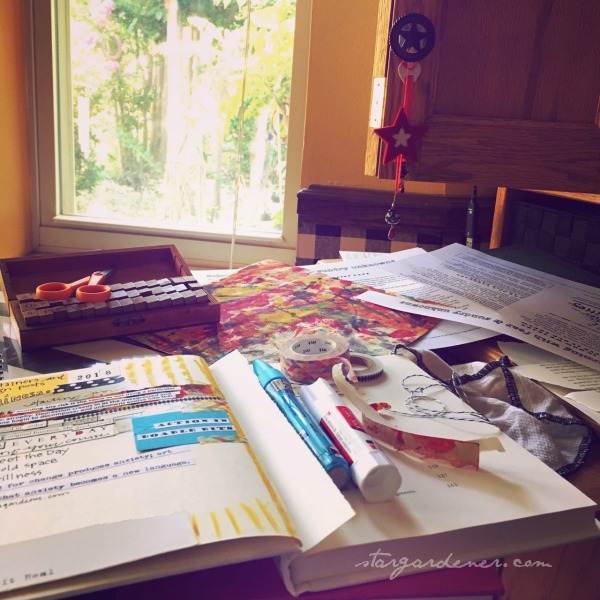 There are moments in our lives, there are moments in a day, when we seem to see beyond the usual. Such are the moments of our greatest happiness … and wisdom. If one could but recall [her] vision by some sort of sign. It was in this hope that the arts were invents. Sign-posts on the way to what may be. -Robert Henri
Robert Henri's wisdom guided me through motherhood and continues to guide me through many a creative realization — especially with regard to embracing the quirkiness of my process as an artist/writer.
Creating templates and writing content as a starting point for something as diverse as a journal-planning practice can feel a bit like trying to capture the wind …

Creating a tangible record of my daydreams and blurts of thought with a purpose requires many (many) "behind the scenes" experiments, Braveheart. ♥
But then, there are these moments when it is like there is glitter in the air — and time stands still as I begin to see sign-posts on the way to what may be, to what I know will be!
I offer it rather as a starting point … I want you to act on your own judgment. -Robert Henri, The Art Spirit

Meaning is not in what we have, it is in what we are seeking; art is a way of seeking — a means of seeing what we seek.
Seeking is the starting point: to suspend what we know and to listen in-Spirit even as our mind wanders, our body gets fidgety (and our hearts beat faster in the vulnerability of seeking).
I am currently creating and discovering more quickly than I am able to document it. It is invigorating but also a bit unnerving!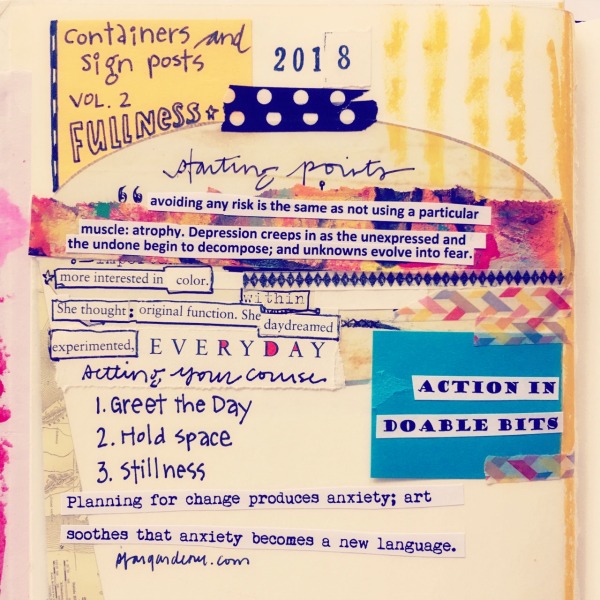 As excited as I am about planning the details of future Right Brain Planner® Kits & Modules — I am also dancing with the anxiety of producing original content related to the templates and themes! 😉
I employ specific routines, music playlists, queued viewing on Netflix and Amazon Prime to get me through — and of course, altered books and collage planning!