For each year of growth, rings form within a tree trunk; rings marking the details of each growing season during its life.
I imagine my own rings of living as multi-colored and varied within ever-widening circles of showing up for myself; showing up so I learn to trust myself more and more as I re-member myself.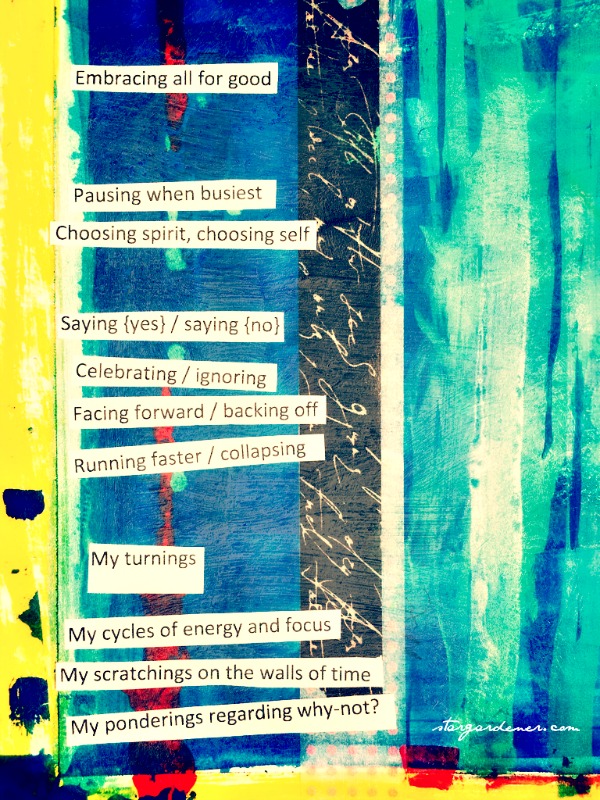 Life is not always extraordinary in all its details, but it is the sum of those ordinary events that add up to extraordinary lives. -Eric M. Scott
Our life's work is not what we get paid for — it is the process of doing as we become.
It is starting. And stopping.
It is everything within the in-between.
Show up for yourself: You are the key.
Journal-planning is a way I show up for myself; it is how I document my own Becoming.
Journal-planning is a way to creatively process and document the rings of my life.
It is a means of discovery, of studying — of expanding and learning more about what matters most to me. 
… at some point, you just have to trust yourself. And that's a practice. Once you develop that practice of trusting yourself, the art and the creativity take care of themselves. -Alisha Sommer*
---

Right Brain Planner® "My Story"
13-month journal-planner kit

"My Story" content details + page views
The Right Brain Planner® annual kit is a perpetual resource for learning more about + setting up your journal-planning practice, and living your rings.
It is also undated. Because the calendar is not the boss of you, Braveheart. Any day can be your Day One.