I am in the midst of a reset; reminding myself that everything cycles.
To cease the glorification of busyness and foster a pace that facilitates being present in my life — as it is, and as it isn't.
Working on my quarterly plans does that for me, a means of starting over because:
Envisioning annual progress in quarters is a means of "divide and conquer" + feeling less angst and self-loathing [because everything takes longer than we expect].
It is a first step; after the first step toward anything, the next step becomes more evident.
It is a tangible means to pause the mental swirl of thoughts and oughts.
Quarterly planning is a means of framing a portion of time and deciding what you want to include with more intention (and less default). It empowers you to break the cycle of over-committing your time and energies (followed by self-loathing).

Let's trust the unique pace of our Becoming, Braveheart.
Living a life you love begins with claiming the right to rest and to be with — to abide in as much acceptance as possible with — who you are [in this moment of time].
The Quarter Planning Module includes content to assist you with realigning your belief system regarding productivity.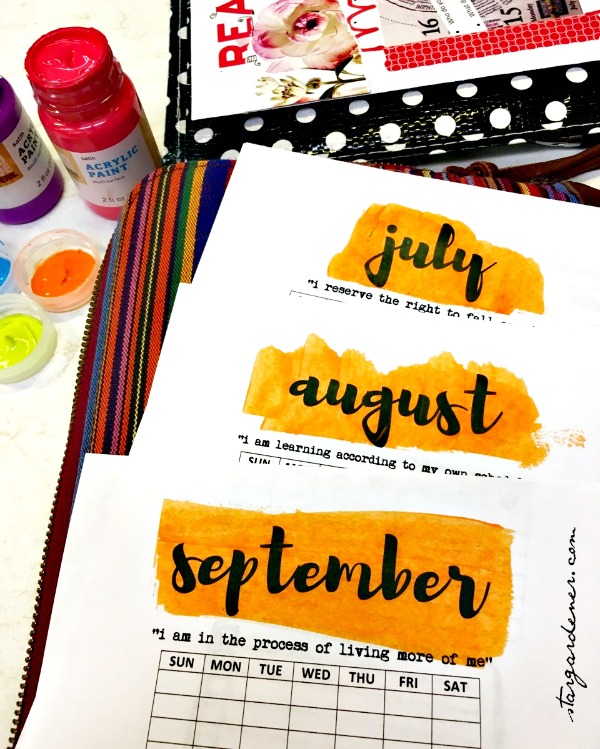 The content, journal prompts and templates included in this module provide the framework for creatively documenting your ideas and wishes; for processing and determining a tentative timeline for a quarterly plan and a customized journal-planner.
➡️ Quarter Planning Module – Third Quarter [July-September]

This module includes 12-pages of instructional content, prompts, art elements and templates to assist you with identifying what works best for you as you develop your own quarter journal-planning practice:
artful cover with space for your additions of color, word prompts and affirmations
original content pertaining to how to frame a portion of time and begin to live with more intention (and less default)
ideas for creating journal-planner pages that serve you best
detailed instructions on how to set-up your journal-planning practice
affirmations, quotations and art elements for collage and inspiration
"Life Quad" worksheet for assessing the main aspects of your life
monthly affirmation, tracking calendar and list journal for July-September
vision board prompt + art elements
✔ SPECIAL NOTE :: If you purchased the 2nd Quarter version* of this Quarter Planning module, please contact me via e-mail or DM via Facebook ☛  noting your name + ☛  your PayPal e-mail address for that purchase. And I will send a download link to you for this module at no charge.
*The module for the 2nd Quarter was Module 4, and it was available for sale at the end of March (on the New Moon). The material has been updated for the months of July, August and September.