I use two dated planners for project planning + altered book journal-planners for painty collage, random doodles and notes, and various hand-written entries for processing my wandery thoughts and ideas.
I create template art + compile content as prompts and starting points for a creative planning practice.

Instagram: [visual examples of my practice]
@rightbrainplanner [weekly posts] | @stargardener [personal processing posts]
This page includes additional details regarding Right Brain Planner®, an ever-evolving resource designed to support a creative planning practice.
Thank you kindly for your interest!  -Teresa aka stargardener
---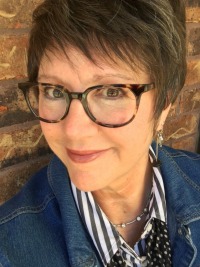 Teresa Robinson aka @stargardener is the creator and designer of the Right Brain Planner® system of creative planning and art-fully documenting Life. She believes in the healing power of jots of color and collage and being in nature.
She hosts various social media connections for support and inspiration; sharing and posting weekly prompts, creative planning ideas, visual journal entries and instructional blog posts.