Unless commitment is made, there are only promises and hopes; but no plans. -Peter F. Drucker
Commitment is doing the work after we promise ourselves to try; doing our best to honor our intention, and facilitate our actions, even as we stumble through our doing.
I mentioned yesterday how I haven't always considered my creative process an art form. It was simply the result of seeking a sustainable pathway of coping [experimenting, self-directed study] through challenges I have faced throughout my life.
My creative process is a promise and commitment I make to myself.
Most of my visual journals are not dated or sequential unless they are digitally stored (and thus automatically dated). That has not been the purpose of my journal-planning.
I simply captured images and created pages in a moment of time, allowing me to slow down, to be mindful and more present in the moments of my life.
Moments of days during the years of my life spent zooming onward …

My pace became more mindful and moderate as I adapted to living within the parameters of multiple sclerosis.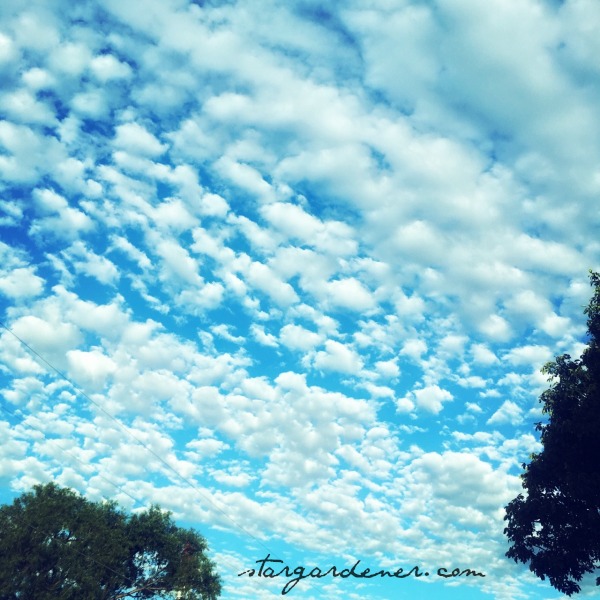 Social sites such as Instagram, Flickr and even Facebook have been useful both in my daily visual journal practice and options for community.
It is uplifting and affirming to share and enjoy conversations with like-minded women; to share glimpses of daily life, our art and routines … our "same sky" views, like this view from my sun roof while my beloved drove us to the park for our morning walk.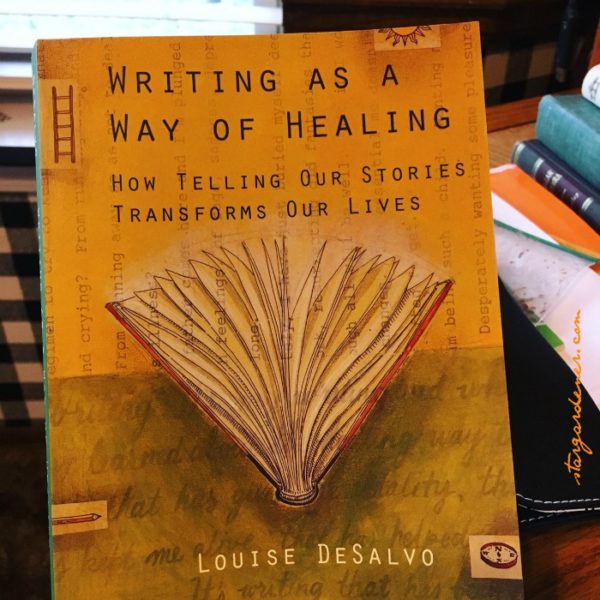 I have been writing and posting excerpts from this book here each morning since the full moon. And I will continue through tomorrow (June 21) with a summary of this current series of excerpts relates to the process of writing as a point of healing.
Link to the first part of this series of posts.
Reviewing my life in the context of my illness would constitute the single most significant part of my healing journey. For it would invite me to impose a kind of narrative order on what had happened, on the seeming chaos and destabilizing effect of my illness. It would invite me to think of possible cause and plausible effect. It would invite me to link to my present with my past; to ponder how I might have come to harm; to imagine what my future might now hold. It would give me something to do now—a present-day task that I could effectively fulfill. Most important, it would involve me as an active participant in my journey to wellness. Being involved would make me feel less victimized, more efficacious. And thinking of myself as capable would require restoration of belief in myself, a belief that had been seriously undermined by my illness.

…

Tapping into that deeply personal and singular wisdom about the self would be considered an essential part of my eventual cure. Reminding me that I knew much and that I could help myself, too, would be useful during the time when I might feel great despair.

-Louise DeSalvo, Writing as a Way of Healing
---
Investing time for daily writing and self-directed studies to notice and to name, to explore and to learn — to abide and listen in-Spirit — yields an indescribable contentment.
But first, well, it might be exasperating.
We become so accustomed to disguise ourselves to others that at last we are disguised to ourselves. -Francois de La Rochefoucauld, Reflections; or Sentences and Moral Maxims
Exasperating because we are known — and often only know ourselves — in disguise with the adornments of shoulds. This is why we resist; it is why we minimize the need for "white space" — solitude, rest and reflection.
P.S. I have been working on special artwork for today, the summer solstice! Prints are on sale now!