It's quite true that I may take a blue for a green in the dark, a blue lilac for a pink lilac, since you can't make out the nature of the tone clearly. But it's the only way of getting away from the conventional black night … -Vincent van Gogh in a letter to his sister
In exploring Fullness I was originally inspired by the moon's radiant light on the darkness of the a night sky; allowing fullness to include darkness [feelings unseen, unexpressed; sadness and melancholy].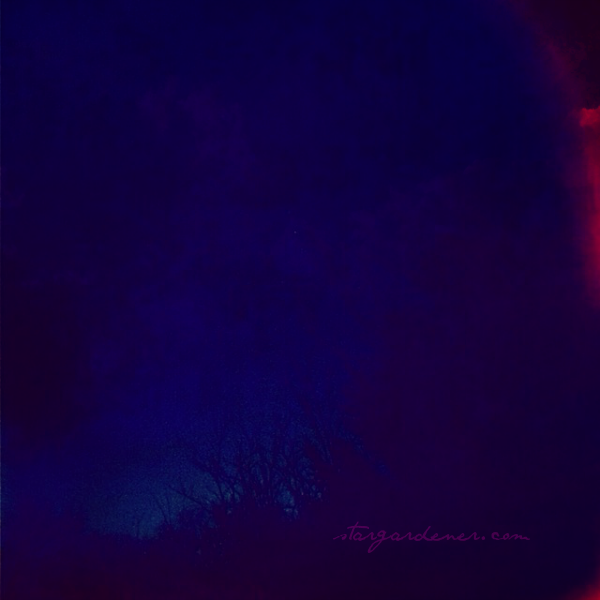 This lens was then coupled with my practice of using image filters to layer color, to enhance and define shadows, lines of color and contrast. As well as incorporating these creative principles with my writing, layering sans value judgments and connotations of "good and bad" — simply highlighting connections within myself, my wholeness [fullness] and "getting away from the conventional black night."
Creative energy tends to be self-renewing, and to produce its own chain reaction of health and further effort. -Colin Wilson
A huge yellow lantern lights the terrace, the facade, the pavement, and even projects light over the cobblestones of the street, which takes on a violet-pink tinge. The gables of the houses on a street that leads away under the blue sky studded with stars are dark blue or violet, with a green tree. Now there's a painting of night without black. With nothing but beautiful blue, violet and green, and in these surroundings the lighted square is coloured pale sulphur, lemon green. -Vincent van Gogh in a letter to his sister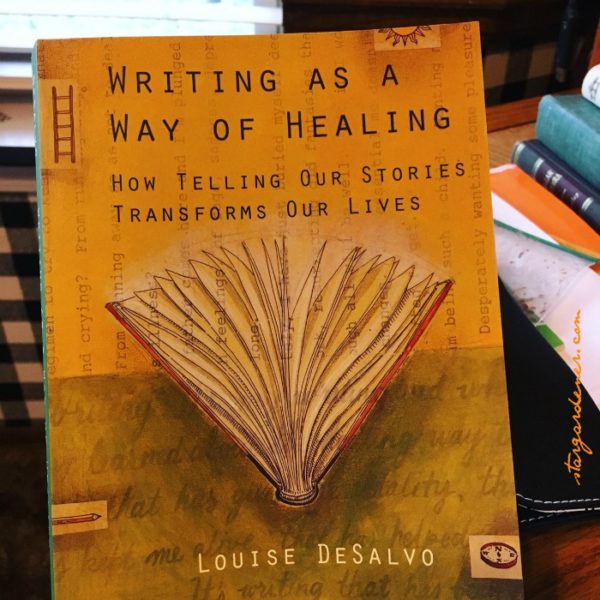 I have been writing and posting excerpts from this book here each morning since the full moon. And I will continue through the day after the Solstice (June 21).

This next series of excerpts relates to the process of writing as a point of healing.
Link to the first part of this series of posts.
Our major emotional challenges now are tolerating difficult feelings as they emerge and keeping our promises to work and to persist.

Rollo May, in his landmark work, The Courage to Create, speaks of the many benefits of creative work. We develop an appreciation of solitude. We cultivate our openness and receptivity to experiences. We develop a sense of loving attentiveness to ourselves and to the world. We accept our vulnerability and past suffering. Yet we learn, too, of our power to change our point of view, hence, to change our lives. … we experience a sense of release and unburdening, perhaps joy, even ecstasy.

…

Each day, I divide my writing time into three district phases—preparing, working, concluding. Before I begin working, I prepare to work, often by reviewing yesterday's writing, by browsing through books and notes, by carefully planning my work for the day, by scribbling some phrases and ideas.

…

I also learned to tolerate ambiguity. I understood that there were mysteries about the past that I could perhaps never resolve. … I learned to contextualize my story. This is healing, for it teaches that many others share our experiences.

…

Another way of deepening our work is by using figurative language. Sometimes, as we're searching for a way to represent our feelings during a particular moment or to describe what someone looked like or how they acted, we stumble onto an image, simile, metaphor, or symbol that enlarges the meaning of our work. It also more completely defines our experience by exposing the set of connection we make. Sometimes it shifts the meaning of our work onto another plan entirely by bringing seemingly unrelated material together.

-Louise DeSalvo, Writing as a Way of Healing
---
Investing time for daily writing and self-directed studies to notice and to name, to explore and to learn — to abide and listen in-Spirit — yields an indescribable contentment.
But first, well, it might be exasperating.
We become so accustomed to disguise ourselves to others that at last we are disguised to ourselves. -Francois de La Rochefoucauld, Reflections; or Sentences and Moral Maxims
Exasperating because we are known — and often only know ourselves — in disguise with the adornments of shoulds. This is why we resist; it is why we minimize the need for "white space" — solitude, rest and reflection.