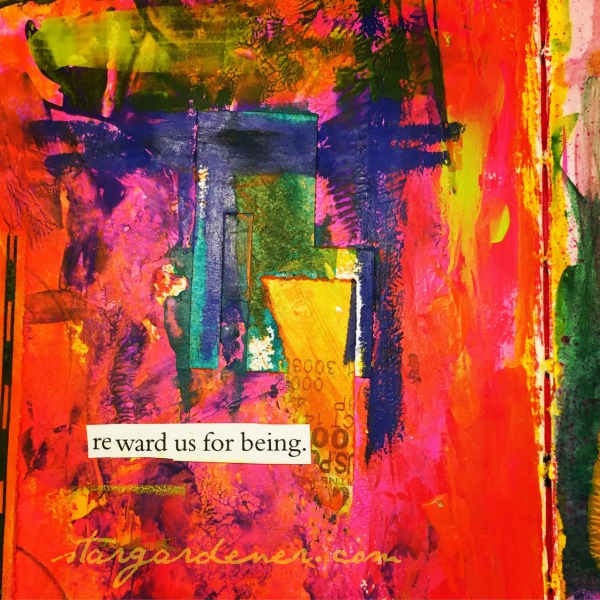 We mask our needs as the needs of others. If ever there was a story without a shadow, it would be this: that we as women exist in direct sunlight only. -Terry Tempest Williams, When Women Were Birds
For the great doesn't happen through impulse alone, and is a succession of little things that are brought together. -Vincent van Gogh

I have been writing and posting excerpts from this book here each morning since the full moon. And I will continue through the day after the Solstice (June 21).

This next series of excerpts relates to the process of writing as a point of healing.
Link to the first part of this series of posts.
Writing about traumatic or troubling life experiences initially unleashed difficult, conflicting emotions. In the long run, though, we feel better emotionally and are healthier and achieve a level of understanding of our lives that only writing can provide. Safe writing—writing what we already know or understand, writing that is superficial—won't help us grow … For our writing to be healing, we must encounter something that puzzles, confuses, troubles, or pains us.

…

[Andrew Brink] believes that writing alone won't help us heal. For creative work to be genuinely reparative and transformational, Brink says, "contemplations, discipline and ritual" seem necessary.

…

To do creative work that enables us to come to terms with the difficult realities of our personal lives, we must control our potentially self-destructive impulses. We must refine our ability to make careful and considered judgments about our lives and our relationships, our work habits and our writing. Then and only then will we profit from the enormous potential for change that our writing can bring us in helping us accept and understand the painful reality of our lives.

-Louise DeSalvo, Writing as a Way of Healing
---
Investing time for daily writing and self-directed studies to notice and to name, to explore and to learn — to abide and listen in-Spirit — yields an indescribable contentment.
But first, well, it might be exasperating.
We become so accustomed to disguise ourselves to others that at last we are disguised to ourselves. -Francois de La Rochefoucauld, Reflections; or Sentences and Moral Maxims
Exasperating because we are known — and often only know ourselves — in disguise with the adornments of shoulds. This is why we resist; it is why we minimize the need for "white space" — solitude, rest and reflection.