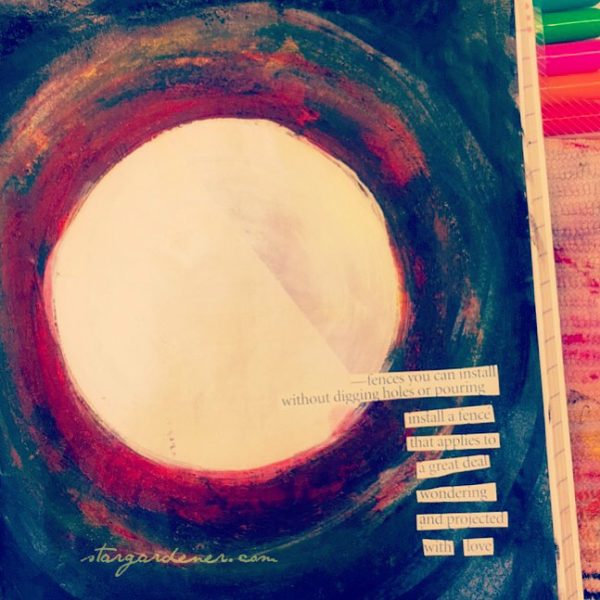 Fullness in Life is accomplished by daring to discover + expand your capacity; doing so also involves trial and error — and well-timed sparkly dares to continue onward.
Your capacity has limits: movable lines that are yours to acknowledge and decide. There is a tremendous vulnerability of slow, of honoring progress at your own pace — of honoring your boundaries.
We move through our lives, often at such speed, that our perception of time becomes contorted. We begin to believe that life is about rushing as fast as we can, about getting as much done as possible. We are essentially skating across life's surface, exhausted, and disoriented. -Christine Valters Paintner
I have been sorting through my (ton of) notes, cycling through confidence and overwhelm, as I finish up the final draft of the 2018 Kit + an outline for the next 15 months of guides/modules.
Last month I started working on my plans at the library one day a week. It silenced the noise in my head + it required that I work out of two main journal-planners with no access to the countless computer files I have with ideas!

The current Right Brain Planner® resources are the result of a lifetime of trial and error — and ten years of focused creation.
Trial and error + personal diligence and tenacity + faithful supporters + the monthly and annual deadlines for creating Right Brain Planner® resources ensured that I moved beyond tons of ideas, and my stacks of papers and notebooks. And I am ever-grateful for my creative work. ♥
My practice: [try, fail, learn, repeat].
For ten years — with widely varying levels of energy and focus due to [sparkly] physical limits [that I embrace wholeheartedly] — it has been my practice to experiment with my ideas and inspirations for a creative planning system. More …
All of these realities are why I am so committed to hosting groups and creating resources! ♥
Each of us benefits from collaboration, along with our vulnerable confessions and sharing ideas. Together we are stronger.
Support and timely "me, too's" are how each of us is able to conduct our own "experiments" and continue onward. 
---
Are you interested in discovering more about your capacity; to practice [try, fail, learn, repeat] to accomplish what do you want?

Everything you have experienced to this point of your life is vital for everything awaiting you in your future.
Everything you have experienced is a clue [a puzzle piece] of your capacity.
Your capacity has limits: moveable lines that define you, marking what has equipped you for living more of what matters most to you.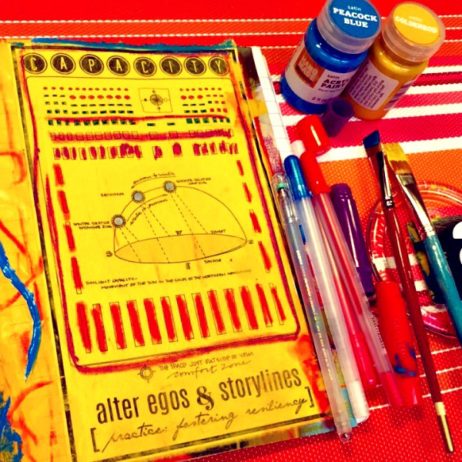 ➡️ "Capacity" by Right Brain Planner®
Alter Egos & Storylines + Fostering Resiliency
This 19-page journal-planning guide represents the second in a series of a significant design change and the second chapter of a new starting point for Right Brain Planner® resources.
Focus: Naming your current and seasonal limits & capabilities as a means of personal empowerment and resiliency.