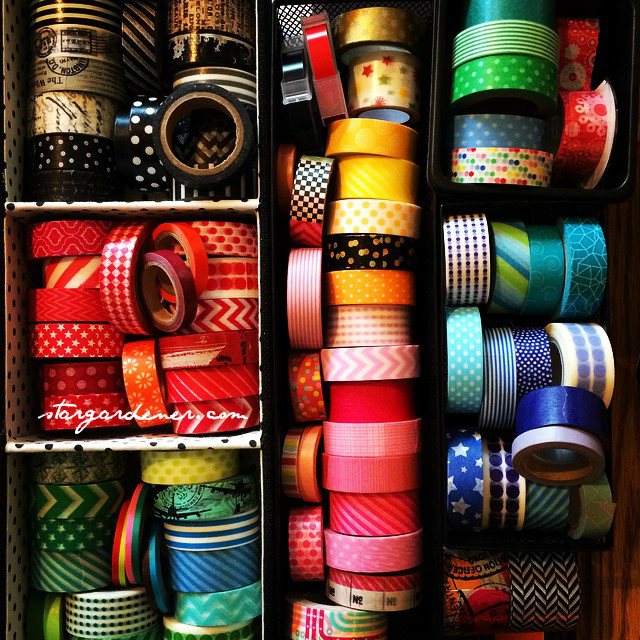 So one of the things about art is, it offers a safe place for you to have quite extreme and rather dangerous feelings. And the reason you can do that is because you know you can switch it off. So art has a kind of role there as a simulator. -Brian Eno
My journal-planners filled with collage, found words and notations are my art; safe containers for random thoughts, daring feelings and other discombobulations. My ICAD collection for this summer is also a safe place.
Instead of trying to reproduce exactly what I see before me, I make an arbitrary use of color to express myself more forcefully. -Vincent Van Gogh
Arbitrary utilization of color and light is a prompt for expression for me. As I create my ICAD cards the sensory selection and use of color in the process [the making] is also space for remembering as I prepare each card.

Wrapping cards in colorful backgrounds, strips of Washi tape and random papers as celebratory decorations of personal milestones, family memories and traditions — and random days of a life well-lived.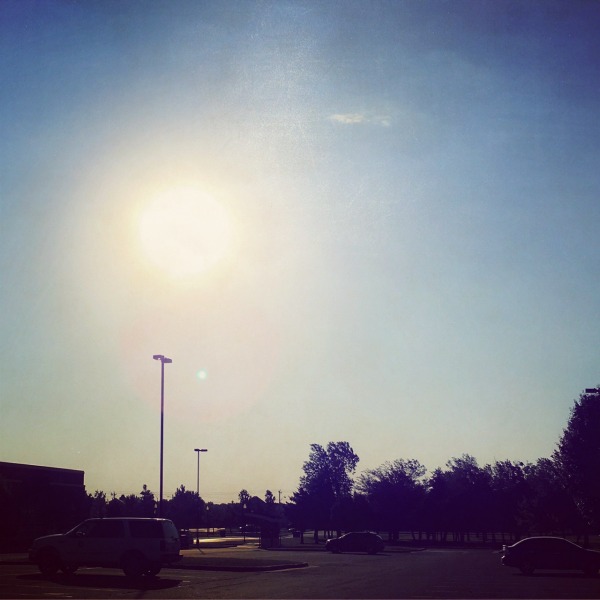 Summer's light has been a daily invitation to be outdoors for gardening and morning walks in the park. An invitation to daydream, to revisit the summers of my childhood, of my college years and the summer days of motherhood.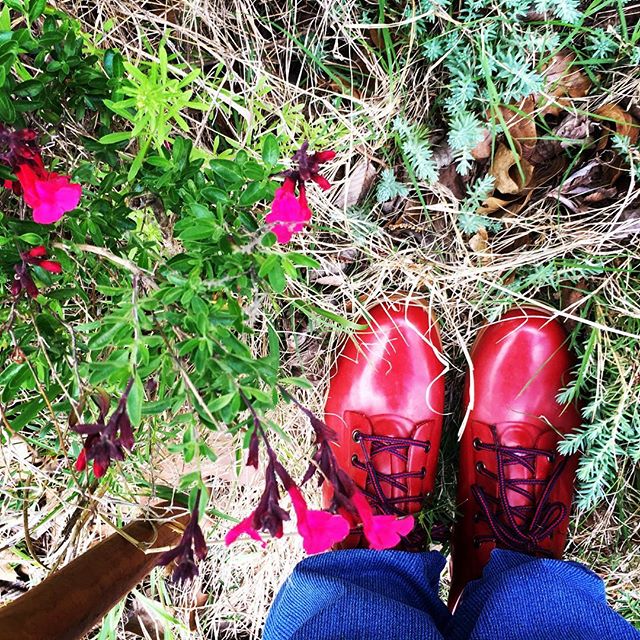 An invitation to celebrate the physical ability to be outdoors in the sun at all after over a decade of limitations due to multiple sclerosis!
Proverbial containers of time and space create possibility.
All of this is the result of setting aside time and space.
Setting aside time and space for daydreams and color and writing as a way of healing is like planting seeds: a seasonal practice. Results require time and care, nourishing heart desires with faithfulness and intention.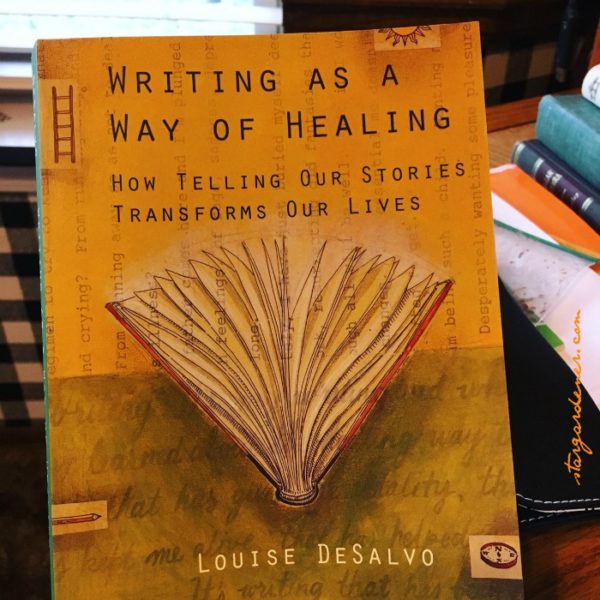 I have been reading pages of Writing as a Way of Healing each morning upon waking: a scheduled container of time and intention along with making my ICAD art.
Rereading words from a time in my life when everything felt paused or lost forever, now — in a time when everything feels like a beginning — is phenomenally energizing! (This book was given to me by my oncology psychologist during treatment for ovarian cancer.)

Writing as self-analysis

[Virginia Woolf] deliberately used her writing as self-analysis to examine and integrate deeply felt yet unexpressed emotions linked to the troubling events of her past. … Many writers, like Woolf, describe their work as a form of analysis or therapy. And in those days before treatments was generally available, we know that many other writers used their work in this way. Many writers now also do their work without therapy or analysis. … I personally believe it is essential for people wanting to write about extreme situations to have skilled professional support while writing or to attend a reputable support group.

[Virginia Woolf] found the underlying patterns of life that hide behind appearances. This changed her view of the world from one of a chaotic place to one that was orderly though in need of change. "It is only by putting it into words that I make it whole," Woolf said. "This wholeness means that it has lost its power to hurt me; it gives me, perhaps because by doing so I take away the pain, a great delight to put the severed parts together. From this I reach what I might call a philosophy; … that we—I mean all human beings—are connected with this; that the whole world is a work of art; that we are parts of the work of art."

-Louise DeSalvo, Writing as a Way of Healing
I have been writing and posting excerpts from this book here each morning since the full moon. And I will continue through the day after the Solstice (June 21).

Link to this series of posts.
---
Investing time for daily writing and self-directed studies to notice and to name, to explore and to learn — to abide and listen in-Spirit — yields an indescribable contentment.
But first, well, it might be exasperating.
We become so accustomed to disguise ourselves to others that at last we are disguised to ourselves. -Francois de La Rochefoucauld, Reflections; or Sentences and Moral Maxims
Exasperating because we are known — and often only know ourselves — in disguise with the adornments of shoulds. This is why we resist; it is why we minimize the need for "white space" — solitude, rest and reflection.