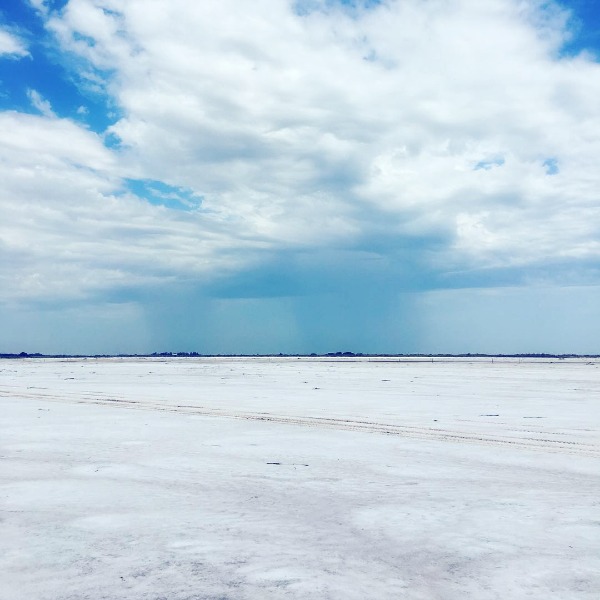 … you have to develop an inner state of mind that's as impervious to all the good shit and the bad shit that happens to you, as the sky is to the weather. -Caroline McHugh
… I am living one life in particular, and that life must be fully inhabited for me to thrive as an artist. –Julia Cameron
Fully inhabiting my life right now involves ritual and routine. It is what allows me to hold my place when I am not feeling well physically or when my schedule includes a constant flow of the unexpected.
It is what serves to comfort me, to keep me on my desired track. It is what protects me from my urge to quit seeking; it is what protects me from living the same default habits over and over.
It is also part of the backstory of the August Guide.
There are always wandery backstories pertaining to the compilation of Right Brain Planner® Modules and monthly guides. When I published the August Guide, I included details regarding what influenced the guide.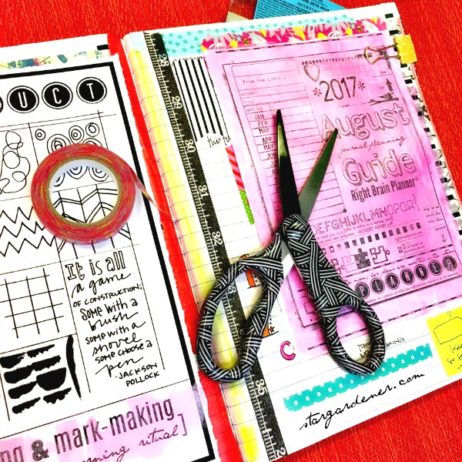 Braveheart, I hope you will resist the urge to check the date on the calendar. Your time is yours decide and need not be dictated by a monthly set of numbers.
The August Guide is actually two separate booklets. The content booklet introduces the quick and simple practice of mark-making.
One booklet includes details, templates and prompts pertaining to daily free-writing/expression in the form of mark-making, and guiding content to assist you with establishing a morning ritual.
One booklet can be used to create a separate journal-planner booklet using the dated art and planning elements/content, if desired.

The evolving backstory influencing the September Guide includes:
a love affair with the sky and weather and honoring our own personal "weather" (seasons of living, feelings, moods, energy levels and pace)
my current artist study focus: artists who chose to adapt, live-fully and continue to create within the demands of significant life events; living a second life (or third, fourth …) after a particular life role concludes because of personal choice, health challenge, the choices of other people, etc.
the ease of creative order and task sequencing; mile markers (so when project work requires a pause due to a need for rest within overwhelm and/or new interests and personal projects
👆 👆 👆 embracing the ongoing process of Life: seeking, releasing and prioritizing
traits of an empath; emotional exhaustion; limited energies & the unlimited, constant demands of life (familial, societal, political) which presents the reality of being unable to focus or carry-on with typical daily rituals and routines.
perspective writing; writing in third person to process difficult realities and "impossible" situations, the overwhelms of what people scream about and all you see are hurting people.
Meaning is not in what we have, it is in what we are seeking.
What are you seeking, Braveheart? There are so many times in a lifetime when we fall into a default mode of "sleep-walking" … autopilot: Living the same life over and over.
What are you seeking? What are you giving your time and energy to?
---
P.S. If you are curious about learning more about creative journal-planning I hope you will consider exploring the August Guide. ✔ Print what you need and leave the rest …