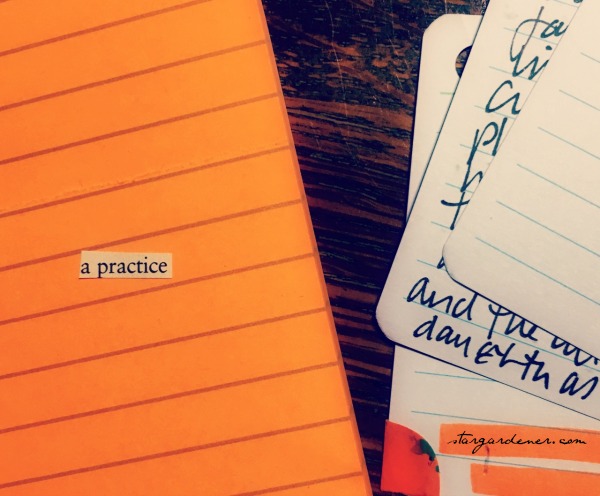 Naming your life purposes involves connecting the dots among your desires, your appetites, your dreams, your goals, your values, your principle, your intentions, and everything else pressing down on you and welling up within you. If you were to try to connect all those dots — if, for example, you were to creative a document as long as a manual by which to live — you would likely never dip into that manual or find a way to make good use of it. The better choice, and it's a really good one, is to keep it simple. -Eric Maisel
Fullness has become a practice [intention + action] for me this summer.
I know for my life to evolve and flourish I need to name what I am facing (and feeling) instead of ignoring it or in any way minimizing it. I need to allow silence and white space for ease and self-compassion — for writing and for listening in-Spirit.
In January of this year — as a birthday 🎁 gift to myself — I promised my-self to show-up every day in whatever way I was able. To do what nourished my soul and to walk away from what didn't.
This fostered a mindset to live each day as a series of sparkly dares! To celebrate as often as I wanted — and whatever I deemed celebratory! 🎉
The "Summer Solstice" print is a colorful mile marker of Fullness [fruition]. It marked a new season for me. Enhanced by the witness of support and interest of those who purchased  a copy of the print.

Continuing in that mindset of a new season, I set up a work space for my July full moon art + a quarter planning collage Friday evening; adding to it a little bit each day over the weekend.
It became a means of time-traveling into my future; naming aspects of my life purpose.
Fullness as come to mean fruition for me as I dare to time 🌈🕰⚡️ travel on the wings of my wishes — while living wholeheartedly in the present ✨
How do you define "fullness" in your life?