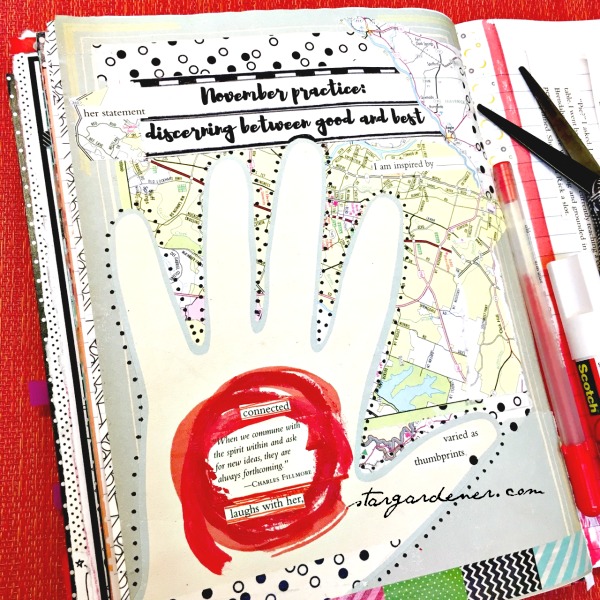 … it is important to recognize that the nature of the soul defies precise cartography. If maps of the soul eliminate mystery, they also eliminate the soul. -David G. Benner
Posting here has been a significant starting point for me for ten years now. I started this blog because I needed an automated record, dated and searchable, of my right brain planning experiments; and a means of exploring the mystery of planning not actually involving planning.

"You Are Here"
My blog posts continue to be informational + a visual chronicle of my right brain planning practice. I like this brief explanation by Chris Brogan regarding creating information:

Your job when creating information for others is to get someone from here to there.

"Here" – where I am now, missing something, and maybe a little frustrated.

"There" – a destination with satisfaction and understanding. Now I know this.

The journey can be brief. It can be long. But without a "there," why bother creating content? If you're not guiding someone to a new state, a new place of thought or capability, it's not really information, is it?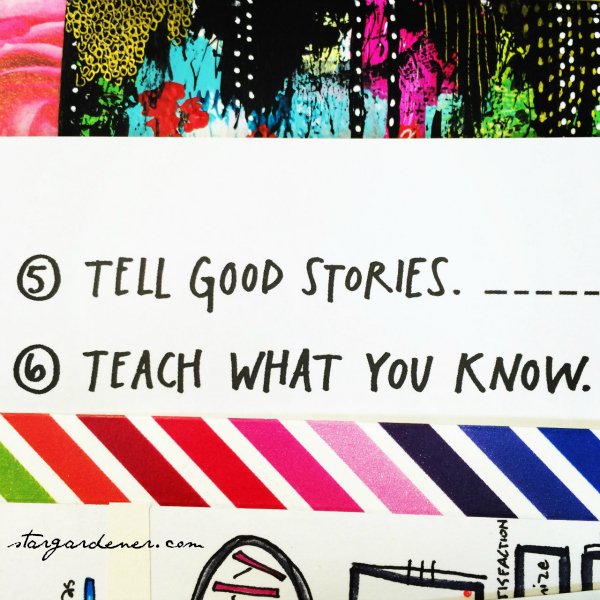 "From Here to There"
During this a minimalist season with regard to my publishing here, I will continue to post resources and updates regarding my journey to Next, as well as new guides reflective of my self-directed study sessions and studio time.

---
Here are some of the links representative of my artist studies during Week 45/52:
Her first major in college was animal science, as she thought she was going to be a veterinary, but as it turned out, she was "better at drawing animals than learning their biology!" So she ended up with a Bachelor of Fine Arts.

Nancy then completed her postgraduate work in Illustration at The Portfolio Center in Atlanta, Georgia. Since then, she's painted pet portraits, murals, "dipped her toes into the world of faux finishing," and now works by day as a graphic designer/web person/newbie videographer for a local university.
How to set a real goal by Andrew Price:

Decide what you want to make. This helps you later when you're bombarded with tutorials and not sure what to follow. With a clear subject in mind, you'll be able to easily decide.
An example of the finished work. Find examples from other artists that have already done what you want to accomplish. This will act as both motivation, and as guidance to remind yourself the direction you're traveling.
The format. Knowing up front whether you're making an image, animation or vfx composition goes back to point 1, helping you narrow your focus on what matters.
A time limit. By creating a self-imposed deadline, you know that you can't slack off and play games. You've gotta get this thing finished and posted online. This is especially helpful if you find yourself starting a lot of projects but never finishing them.
Other links from Week 45/52:
Today started dull and gradually changed to glorious #Autumn #Fire – loving the #colours and #mood of the season – #screenprinting pic.twitter.com/3IhhvxrFc4

— Ruth McDonald (@RuthMcDonald1) November 12, 2017
---
There are currently two journal-planning guides available:
If you value the free digital resources and content I have provided during the past ten years + would like to support me during my 3-month sabbatical, you may contribute via this link.

If you would like to receive an e-mail when I post to my blog [subscribe] to "Bloglovin" updates.
♥ Thank you kindly for your interest and support, Braveheart.