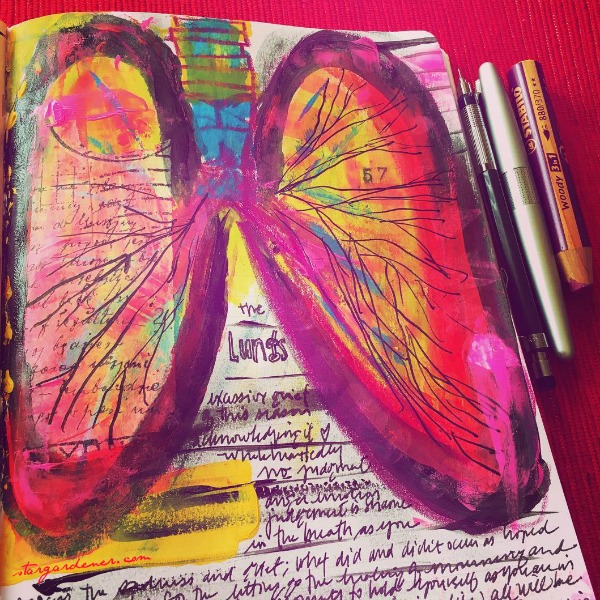 All actions require creative energy. We seldom acknowledge this. -Julia Cameron
Journal-planning can be meditative, a way through — sparkly daring yourself to live more of what you love. A gentle and indirect means of noticing your heart desires + fostering a life intention.

Attention is the beginning of devotion. -Mary Oliver
As an act of love and self-compassion [no judgment] ask yourself these questions aloud — and then listen in-Spirit and writing notes about your answers.
[Frame this time with love and self-compassion. No judgement or shoulding yourself. Simply allow a time for listening + noting your answers.]
✔ What are you looking forward to doing this week, this month — next month, in three months?
✔ What are you saying "yes" to but need to say "no"? Are there activities you do because other people expect you to? How many hours each day do you devote to doing what you intentionally decide (instead of by default)?
✔ Is your current daily schedule by choice or default? Do you feel focused and energized as you begin your day? Or do you have a sense of being lost or uncertain about what you need/want to do for the day? Do you dread beginning your routine each morning and lack a sense of "connectedness" with yourself at the conclusion of each day? As if you have been in slow-motion? Or as if you have been running as fast as you can in order to complete a to-do list that is humanly impossible?
It is never too late to start over. It is never past the point of no return for our artist to recover. -Julia Cameron, Walking in This World 
✔ What have you abandoned because you are exhausted, or afraid if you don't, others will abandon you?

✔ How are your choices affecting your body?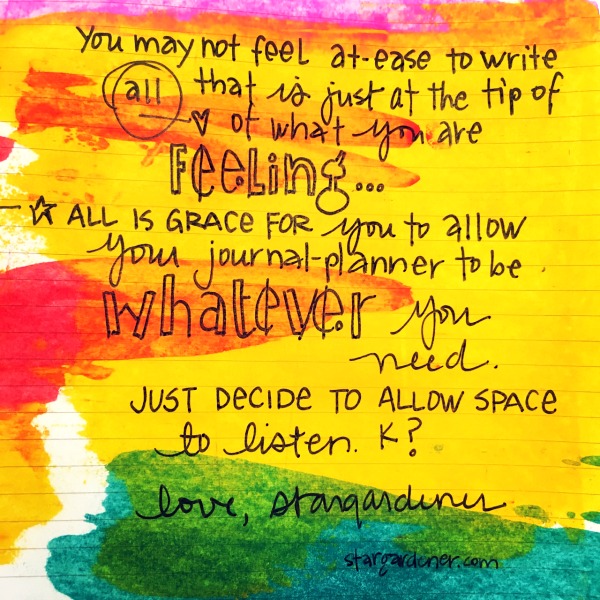 For far too long we have been seduced into walking a path that did not lead us to ourselves. For far too long we have said yes when we wanted to say no. And for far too long we have said no when we desperately wanted to say yes. . . . When we don't listen to our intuition, we abandon our souls. And we abandon our souls because we are afraid if we don't, others will abandon us. -Terry Tempest Williams

Quarter planning reminds me of what I need/want to be doing next.
My quarterly plans are documented conversations with my "past self" for my "present and future self" offering ideas and incentives when the speed of my life blurs what were once clear directives.
Yes, I do have to resist the urge to become overwhelmed by quarterly planning.
I do so by beginning with a stack of colorful Post-it® notes + officially deeming wishes and want-to's as starting points. Jotting my notes onto small paper pads of living color — allowing me to lift, move and replace as often as needed!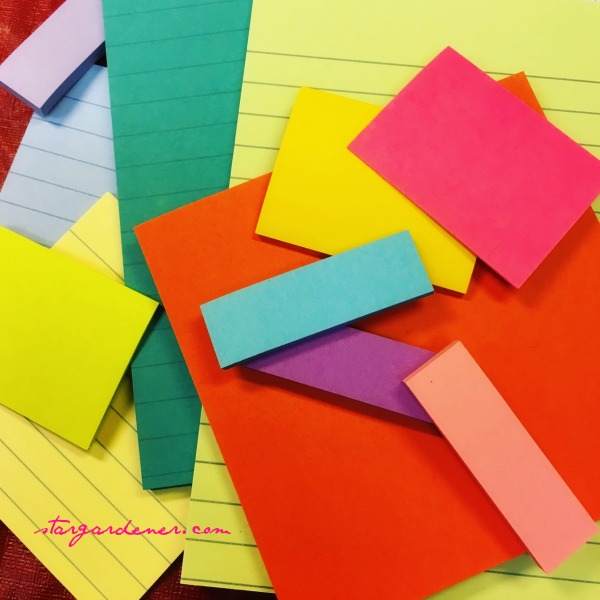 My quarter plans are not perfect and sequential; simply colorful pages for moving myself out of the ruts of faulty beliefs, and habits that no longer serve me.
Transforming my rainbow-wish-lists into a doable plan — my personal yellow-brick road where I can "pretend" and imagine possibilities as well as such things as magic wands and ruby slippers.

P.S. Any day can become your Day One! ♥
➡️ [Module 4] — Quarter Planning
Available through Sunday, April 23.
The content, journal prompts and templates included in this module provide the framework for creatively documenting your ideas and wishes; for processing and determining a tentative timeline for a quarterly plan and a customized journal-planner.
---
Module 4 includes 12-pages of instructional content, prompts, art elements and templates to assist you with identifying what works best for you as you develop your own journal-planning practice. [page views]