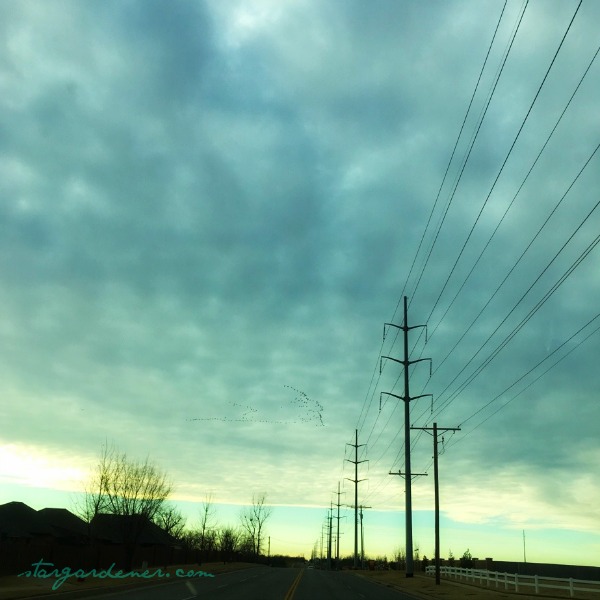 People think focus means saying yes to the thing you've got to focus on. But that's not what it means at all. It means saying no to the hundred other good ideas that there are. You have to pick carefully. I'm actually as proud of the things we haven't done as the things I have done. Innovation is saying no to 1,000 things. -Steve Jobs
The following word prompts are my starting points + check points for my choices and actions:
perspective
pause
listen
less
slow
no
There are so-o many ideas and things I want to do.
The past three months have included some wild and vulnerable days as I intentionally allowed myself to be and to listen, and to become a bit lost along the path of my ideas.
Abiding with these word prompts singularly, or as a collection, has "saved" me from living the same life over and over — from producing the same work over and over. And in doing so, I have been able to experience [savor, explore] more of what matters most to me + move through the accompanying anxiety. ♥

Idea volcanoes have created an angsty tension within me.
Tension when I continually bump into feelings of confusion (caused by living out varying schedules, twirling with ideas, regaining my bearings after every change). Tension when I feel "too wandery" to the point of overwhelm.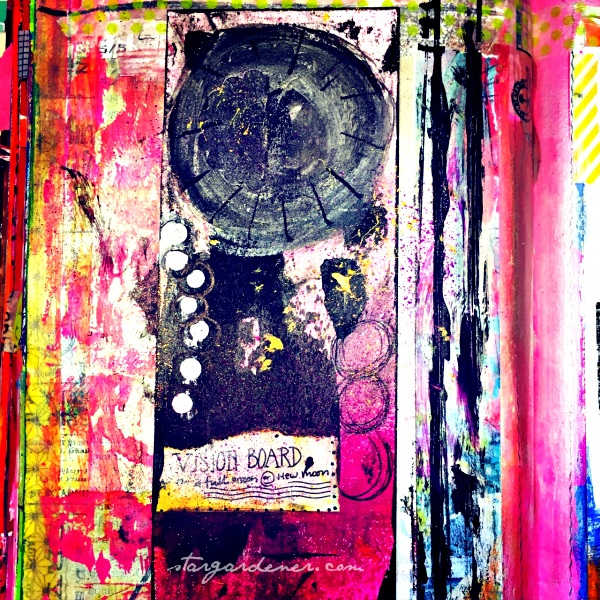 I am learning to accept this tension as a personal new moon phase.
Making it a practice to imagine myself cycling from the unknown (unseen) to the known (seen):
to allow for new perspectives
to pause, to listen
to seek less
to honor s-l-o-w
to say "no" …
Sometimes I confuse pause and saying "no" with a lack of commitment.
A lack of commitment because, what if I forget where I was in the process? What if my "no" costs me creatively, financially or emotionally?
What is mine cannot taken, missed or otherwise lost.
I am ever-grateful for the opportunity of my creative work. Thus, the possibility of surrendering momentum by not "running faster" or somehow missing out on some undefined benefit feels risky, vulnerable.
If it doesn't help, why bathe in it?

When we can see these glitches as clowns, as temporary glitches that are unrelated to the cosmic harmony of the universe or even the next thing that's going to happen to us, they're easier to compartmentalize.

That happened.

Okay, now what?
If it doesn't help, why bathe in it? -Seth Godin
This is know: Balance is movement; it is recalibration and adaptation … and it is a lifelong process.
And while said process feels risky and unsettling at first — the eventual outcomes are absolutely invigorating!
It's a balance that I am seeking and I must be attentive because my needs are always shifting. -Julia Cameron
---

Braveheart, I am ever-grateful for your personal messages, your interest and support. It is my sincere hope that your dreams are coming true + you are being true to you. Baby steps count — everything counts — and [it] takes as long as it takes. I believe in you — and I believe in the power of your dreams.

And I sincerely hope you and I will continue to share our stories and future adventures. ♥
My Instagram accounts are two of my visual journals, and where I post content and visual examples of my practice.

If you would like to receive a notification when I post to Instagram:
1) Open my account profile and then tap on the three dots in the upper-right corner: @rightbrainplanner [weekly posts] | @stargardener [personal processing posts]
2) Then select "Turn on Post Notifications" from the menu.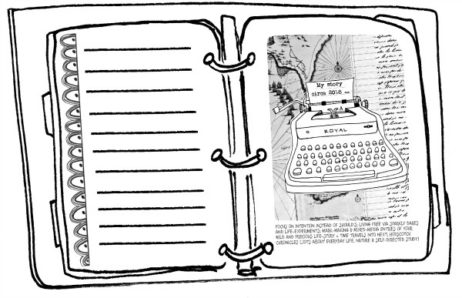 Right Brain Planner® "My Story"
13-month journal-planner kit
[a perpetual resource for setting up your journal-planning practice, mark-making & chronicling your story]
"My Story" content details + page views
---