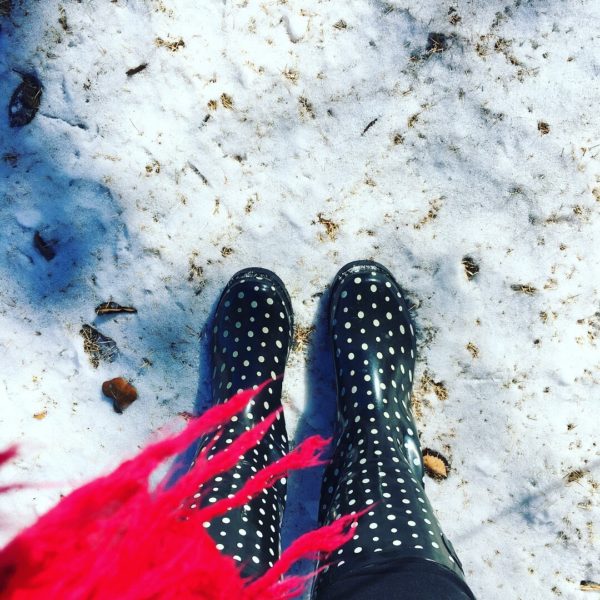 We were sent into the world alive with beauty. As soon as we choose Beauty, unseen forces conspire to guide and encourage us towards unexpected forms of compassion, healing and creativity. -John O'Donohue
2017 was a year of introspection, of discovering more about the faceted details of working within my personal rhythms of energy and inspiration.
I clarified my creative vision via sparkly-dare-experiments; I resigned from groups, and discontinued creative offerings and resources.
I chose to pause a work schedule that served me well for over five years.

Leading up to that pause I created the newest annual kit. I consider it to be the most authentic and complete version of any annual journal-planner I have ever compiled! ♥ (I worked through three separate versions in order to accomplish that feat. And I couldn't be more pleased!)

I must be a gatekeeper on the traffic in my life. Too much traffic and I grow overwhelmed. Too little and I grow stagnant. It's a balance that I am seeking and I must be attentive because my needs are always shifting. -Julia Cameron
I learned more about the continuous movement required to accomplish balance. I became more attentive to my needs.
I repeatedly learned that less is more. This proved especially true with regard to responding monthly to the prompts I included in the newest annual kit. Doing so revealed common threads of thought and desire, assisting me in identifying what matters most to me + the challenges and actions pertaining to that.

I resigned the "space-holding" duties of dormant relationships and projects. I was able to release the guilt and sense of obligation of "trying harder" and/or repeatedly seeking resolution (forgiveness doesn't always result in reconciliation). I was also able to delete files, and purge resources, tools and materials saved for "someday" …

Never surrender to the flow of time. Never put off what you have decided to do. -Simone Weil
All of that lead to a new spaciousness, allowing me to have time and energy to engage in new endeavors and adventures; to learn and to practice new art techniques.
Part of that space-made means I am spending less and less time publishing what I write and create.
Braveheart, I am ever-grateful for your interest, support and feedback. It is my sincere hope that your dreams are coming true + you are being true to you. Baby steps count — everything counts — and [it] takes as long as it takes.
During this season of my creative work, I do continue to publish my work in various places online.
My Instagram accounts are two of my visual journals, and where I post visual examples of my practice.

If you would like to receive a notification when I post to Instagram:
2018 will continue to be a year of week-by-week decisions to choose Beauty, to assess and embrace my-self — [as I am + as I am Becoming].
Right Brain Planner® resources are published versions of my process: the way in which I examine my life and deem the circumstances of my dailies as opportunities.

I deem my practice as an ongoing research project. What I publish are compiled versions of my own trial and error, self-directed study combined with journal-planning content, prompts and templates.
A horizon is something towards which we move, but it's also something that moves along with us. -Hans-Georg Gadamer