Meaning is not in what we have but what we are seeking; art is a way of seeking.
Creative expression [visual journaling, poetry, mixed media canvases, music] serves me in my seeking and amidst weeks of hellos and good-byes.
To love without knowing how to love wounds the person we love. -Thich Nhat Hanh
The past two weeks have felt like a reawakening. I have had to bravely acknowledge that meaning — purpose, fulfillment and comfort — is not in what I have in this moment but what I decide to step into, to seek and discover in the darkness.
Meaning is not in what we have but what we are seeking; silence is the threshold of change.
Meaning begins when I decide to face forward and explore the darkness. When I release what I hoped for simultaneously with accepting what cannot be changed — and trust the restoration of the dark silence in-between.
I think poetry comes out of silence and leads us back to silence. It should, I think, lead us back to silence. Silence is the source of so much of what we need to get through our lives. -Marilyn Nelson
The dangling feelings and thoughts twisting in the winds of change during the past few months took form as I listened to Marilyn Nelson share about her life and poetry during this podcast. And as the act of mixing and baking a loaf of homemade pumpkin bread became both a memorial and a meditative entrance to the day.
Meaning is not in what we have but what we are seeking; love is a way of persevering.
What I presently have in my life, and all that was before has already provided what it had to offer. It is now merely a pulsing reminder that I have reached the end of what I know; it is time to step into Next as an act of love and of faith.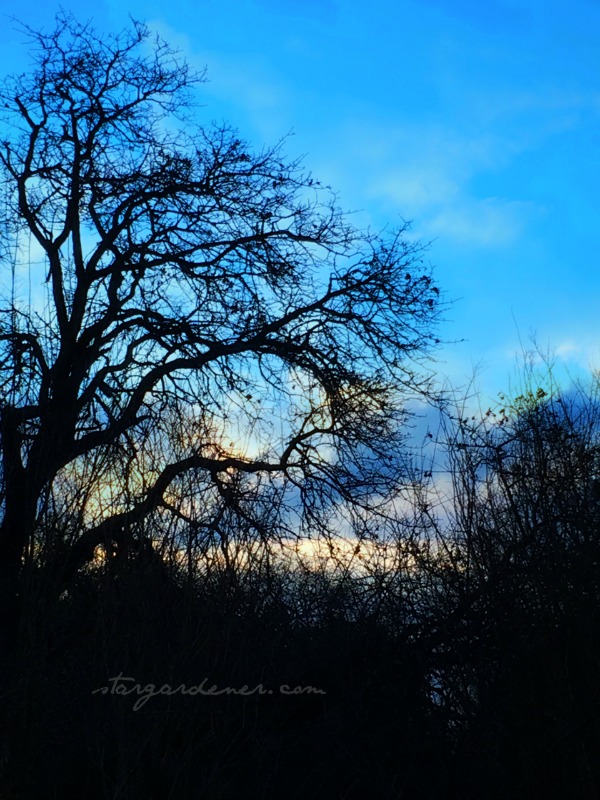 Sometimes everything
has to be
inscribed across
the heavens
so you can find
the one line
already written
inside you.
Sometimes it takes
a great sky
to find that
first, bright
and indescribable
wedge of freedom
in your own heart.
-David Whyte, The Journey

Love is something we believe we hold in our hands. But how could we ever hold something that is so much like the sky?
So … the unending cycle of hellos and good-byes of the journey in the direction of my dreams [purpose] requires art and love and silence. With that knowledge I face forward; I live curious and I live free within my intentions. One.day.at.a.time.

And by the way, everything in life is writable about if you have the outgoing guts to do it, and the imagination to improvise. The worst enemy to creativity is self-doubt. -Sylvia Plath
---
✔ What does this have to do with planning?
Life happens. There are seemingly impossible realities to face and to overcome.
BUT — there is no need to fret [and expend precious energy] about "catching up" or "being behind" — you are precisely where you are supposed to be.

Quarterly assessments allow for reflection and celebrating mile markers. [The 2017 Planner Kit includes worksheets and templates for quarterly planning — and optional monthly prompts via e-mail to assist you with honoring your creative planning practice.]
A good system shortens the road to the goal. -Orison Swett Marden
Braveheart, will you dare to begin [or resume] your own creative planning system, and become compassionately-detached as you document your progress in between your baby steps onward?
Here are some simple journal-planning techniques to assist you: [link]