There are no rules. That is how art is born, how breakthroughs happen. Go against the rules or ignore the rules. That is what invention is about. -Helen Frankenthaler
The past week has been wildly creative for me with writing and art-making!
And after a bit of fail with an experiment to create a journal with my Zutter binder — I decided to go a little old school!
I created a special collection of planning pages for April! A last minute planning option for those of us who love last minute adventures! 🙂

I will be creating a folded booklet with this set of pages using collage, Washi tape and other embellishments.
✔ Interested in creating with me? I will be blogging as I create my custom journal-planner booklet with these pages during the month of April. [link to series]
➡️ April Planning Pages
The April planning pages are no longer available.
Wanna join me?
I will be posting visuals of my set-up and page updates here.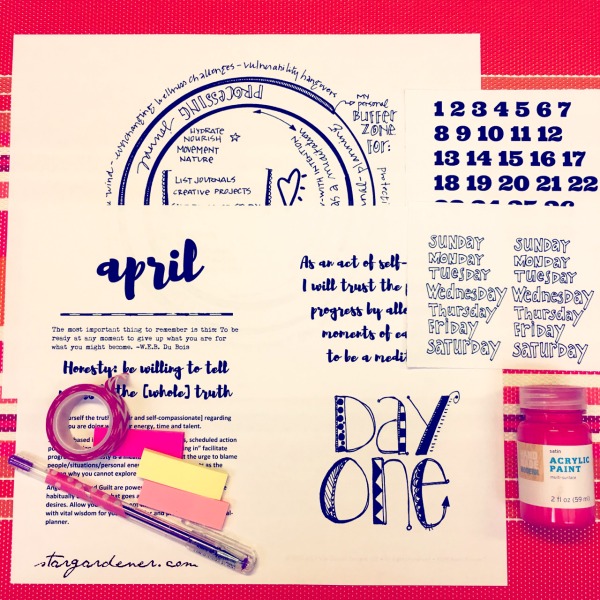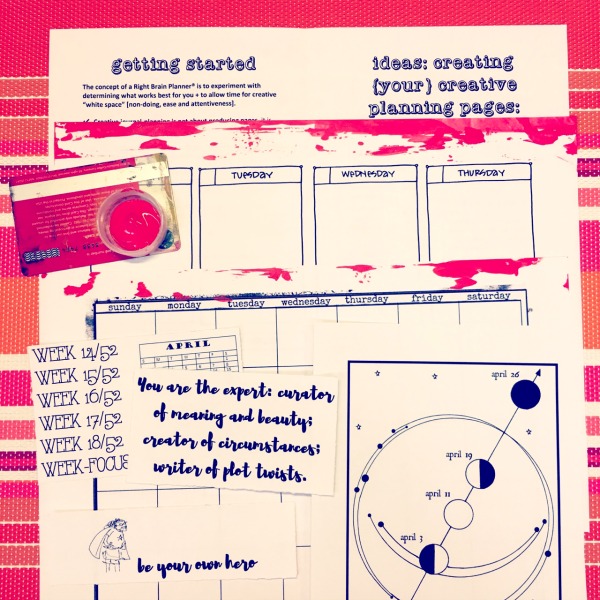 *Annual subscribers: In case you missed it, I posted a special link in our private group if you are interested in using this set of planning pages for April.
➡️ April Planning Pages
This set includes:
original cover art ready for paint, doodles and collage
instructional content for getting started with your own creative planning practice
content pertaining to allowing yourself to live free and to progress at your own pace and via your set of choices
Day One art [a reminder you may begin again as many times as you need, and do so without explanation or apology]
moon phase art + a prompt for tracking your own phases
week of the year indicators + tracking calendars for April
days of the week art + numeral
hand-drawn visual of how I create a personal buffer zone each day
week at a glance page [embellish; add sketches, doodles, or daily journaling or task lists
monthly calendar [embellish; and numerals; use it as a calendar journal]
---
Life is a process of becoming, a combination of states we have to go through. Where people fail is that they wish to elect a state and remain in it. -Anaïs Nin
I am also be using ➡️ Module 4, Quarter Planning this month to set some plans in motion pertaining to some dreams that have waited long enough.