It is almost banal to say so yet it needs to be stressed continually: all is creation, all is change, all is flux, all is metamorphosis. -Henry Miller
Each day is an opportunity to take a baby step of intention. To abide with the prompt of making space for your-self + to determine what is important to you — what is of the greatest value.

I just completed a two-year project of decluttering [removing unwanted + unused items] my home and arranging the main living spaces of my home to suit my needs and interests.
That project is the reason I compiled a Module 6: a 21-page creative guide for making space for yourself and making space in your home.

During that time I consistently reminded myself that messy corners and random stashes have more to with the emotions and demands of circumstances beyond our control than a lack of organizational discipline.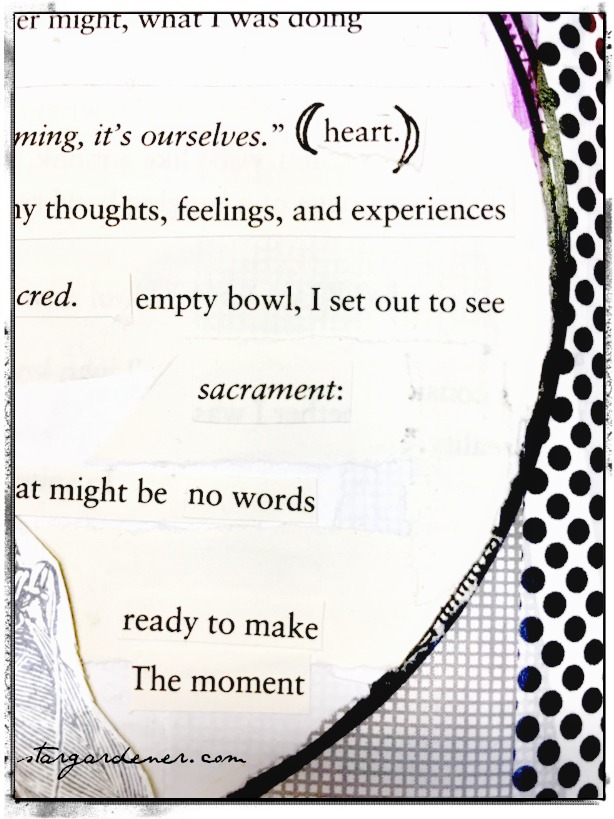 Intention facilitates change; it is a promise you make to your-self.
For minutes each week I worked on changes:
gathering similar art tools and supplies; donating duplicates and determining what I would actually use in my visual art and journal-planner
removed unneeded dishes and glasses in my kitchen cabinets to make space for my art supplies; my "studio" and corner office was formally the dining room
grouping books together according to my interests; purging bookcases with the end goal of reducing the number of bookcases + more openness
arranged spaces for utility [ex. my yoga mats, stationary bike and mini-trampoline; art supplies; etc.] to facilitate ease, comfort and creativity
The soil of struggle is the playground for change. -Mary Anne Radmacher
All change is preceded with reflection; attention becoming a form of prayer and meditation. An opportunity to accept what cannot be change; to forgive your-self also accept that what is seen is an outward expression of an inward condition.
Through art and creation [making, expressing, abiding with] we find space to [be] during the transition between now and our next ring of growth.
Transformation is a slow journey, in fact, conversion teaches us that it is the journey of a lifetime. We are never "done." We continue to unfold and grow and stretch and change.

— Christine Valters Paintner, PhD, Celtic Spirituality
Perhaps you are in a similar place? Perhaps this is a time of noticing-only for you with regard to changes.
Be in grace. This is a process that takes as long as it takes, Braveheart. ♥

---
All change begins with a decision. Often these decisions are made after a brutal session of self-loathing or through brokenness and weeping because it is apparent it is time to do something different.
Creative journal-planning can become an alternative path through …