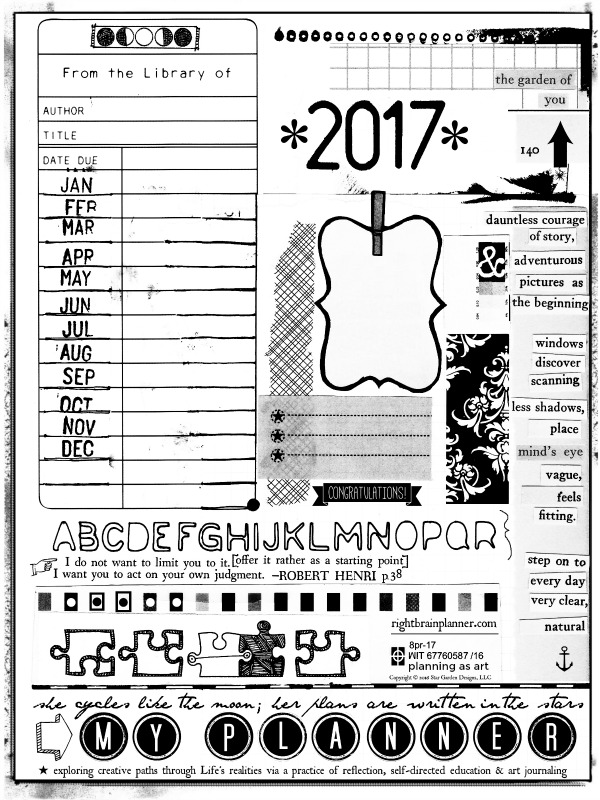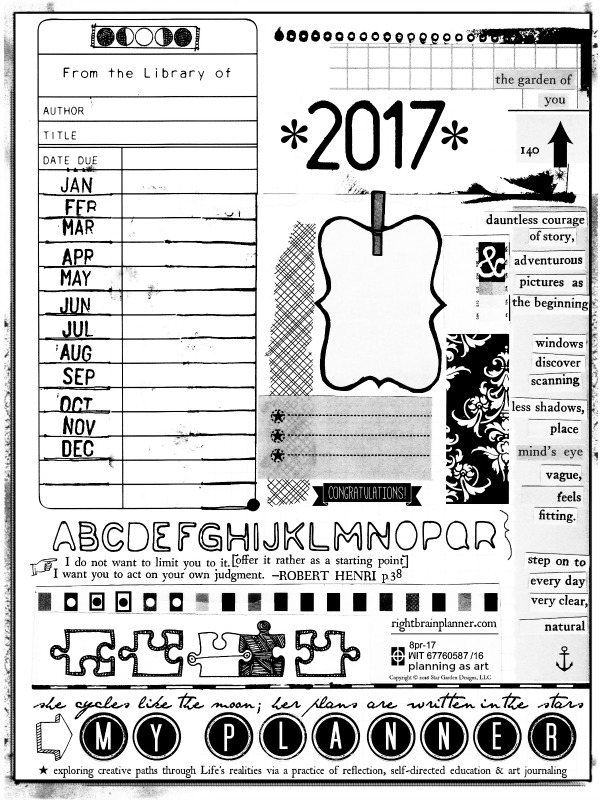 The Right Brain Planner® 2017 Planning Kit in its current format is not longer available.
Details regarding the current annual kit: [link]
---
RightBrainPlanner.com and the journal-planning pages have continued to develop alongside my own creative journal-planning practice evolution; focused on incorporating flexibility and a gentle, personal accountability as I adapt and re-calibrate in order to live free within the realities of multiple sclerosis.
Thank you kindly for your interest and support!
-in gratitude,
Right Brain Planner® planner kits and monthly page sets are elements of an ever-evolving system designed to support a creative planning practice.