The Right Brain Planner® 2017 Planning Kit in its current format is not longer available. New creative planning tools are in the making in addition to monthly modules: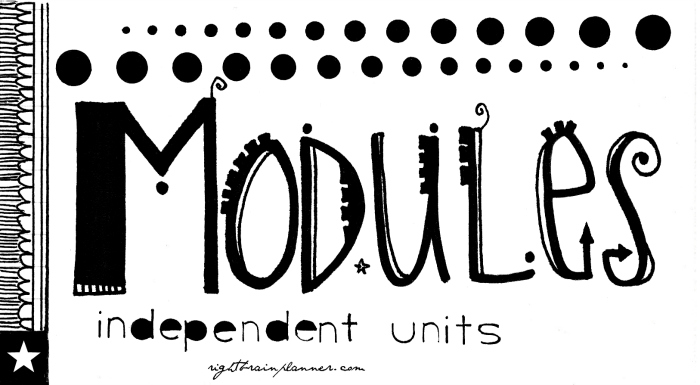 ➡️  "Modules" [themed guides and à la carte elements for customizing your journal-planning process]
Modules are sets of pages with elements for customizing a journal-planner using a freestyle approach. Examples: calendar art; week-at-a-glance pages; mind map templates; journal-planning art; prompts and themed guides.

New offerings will be announced on the day of the new moon each calendar month.
I offer it rather as a starting point … I want you to act on your own judgment. -Robert Henri, The Art Spirit
---
Group support is available. ☛ [details]
RightBrainPlanner.com and the journal-planning pages have continued to develop alongside my own creative journal-planning practice evolution; focused on incorporating flexibility and a gentle, personal accountability as I adapt and re-calibrate in order to live free within the realities of multiple sclerosis.
For updates, subscribe to my periodic messages: [subscribe]
Thank you kindly for your interest and support!
Right Brain Planner™ Annual Planner Kits and monthly page sets are elements of an ever-evolving system designed to support a creative planning practice.